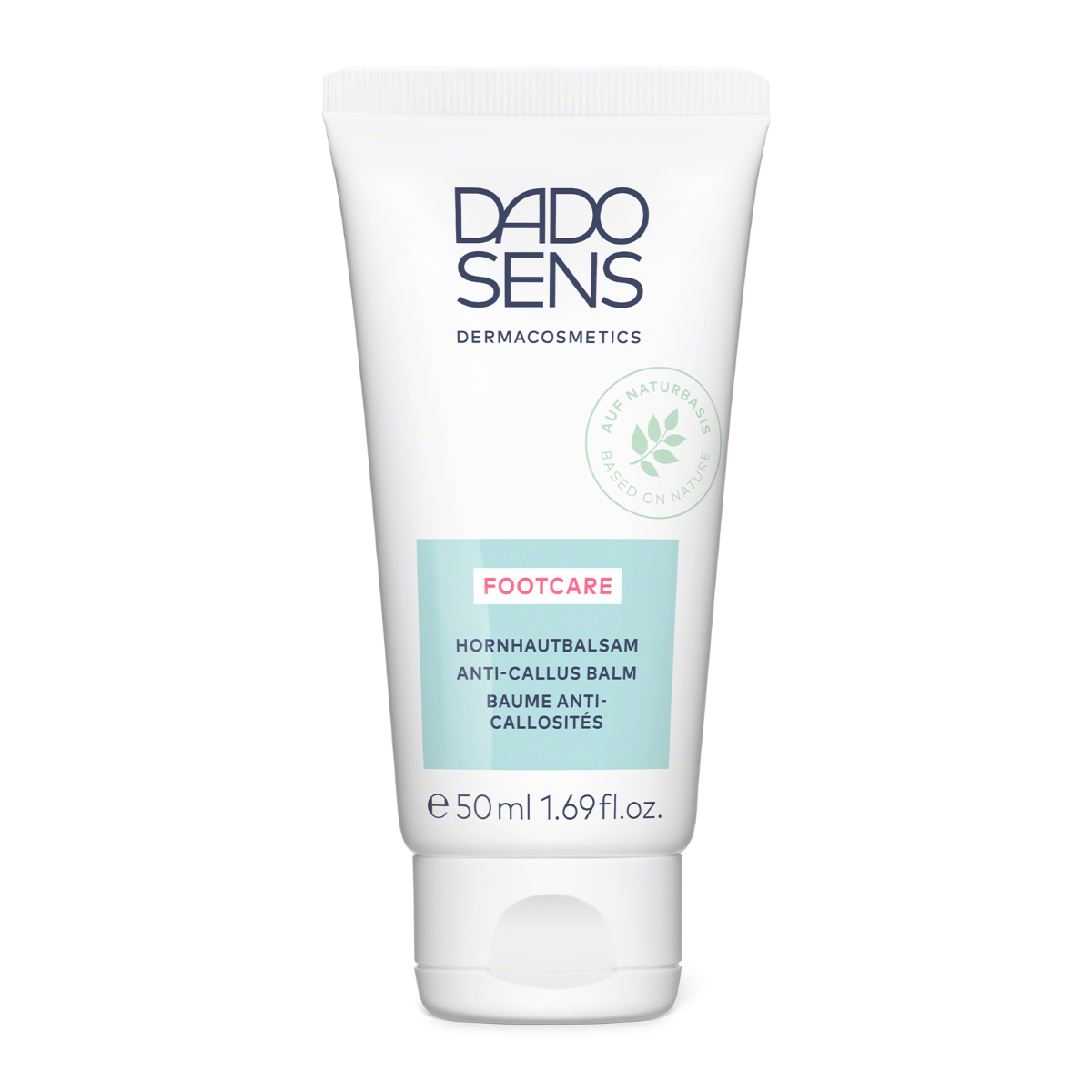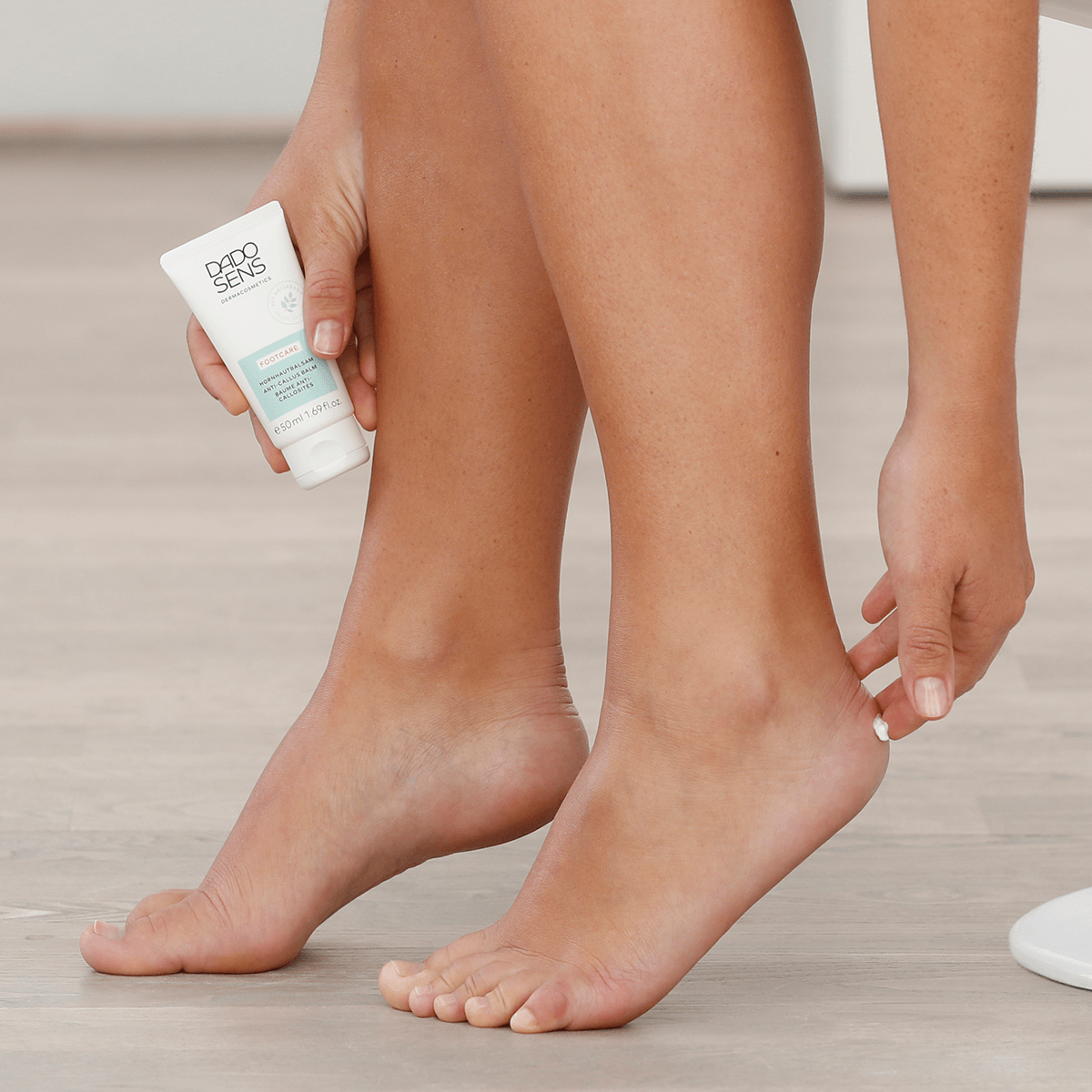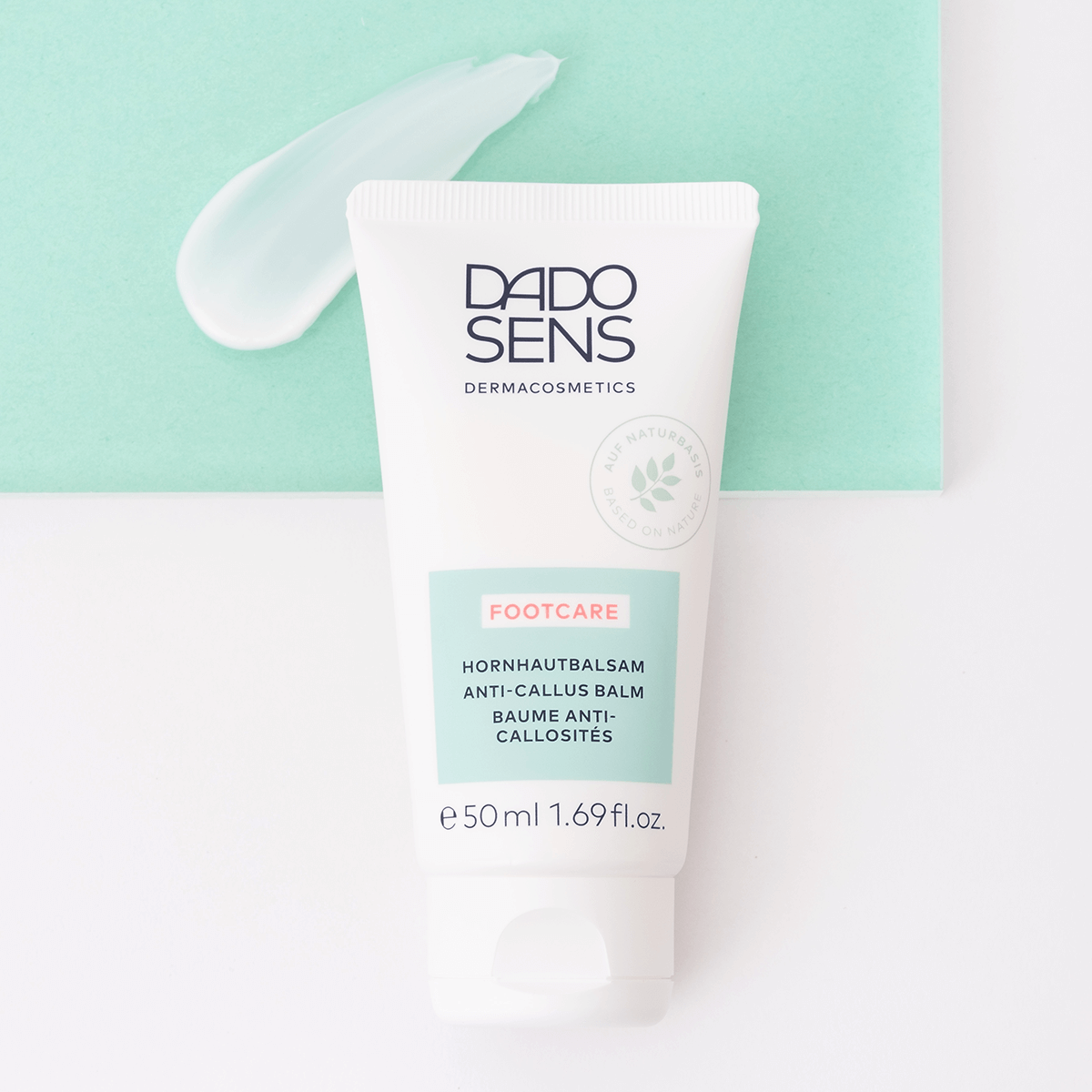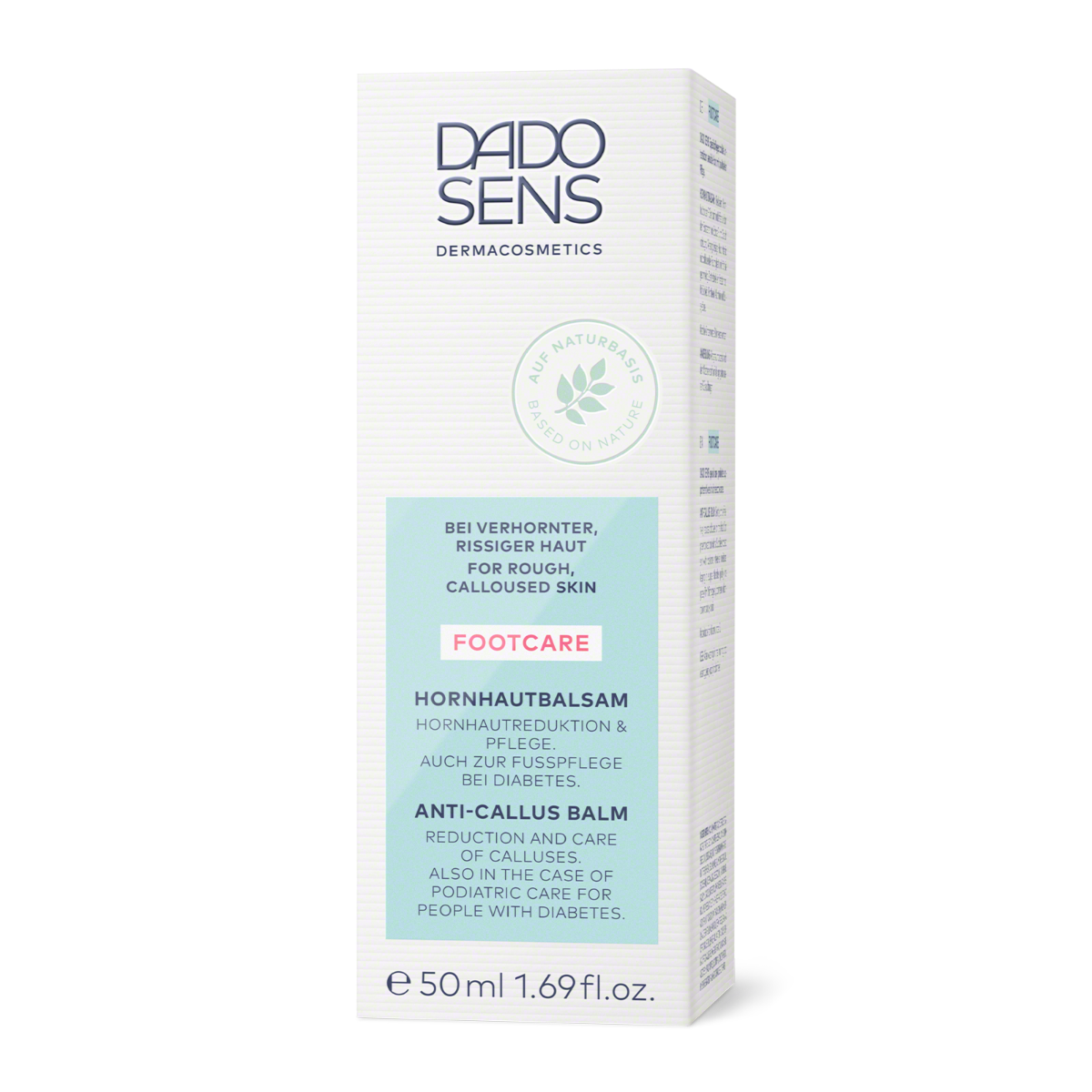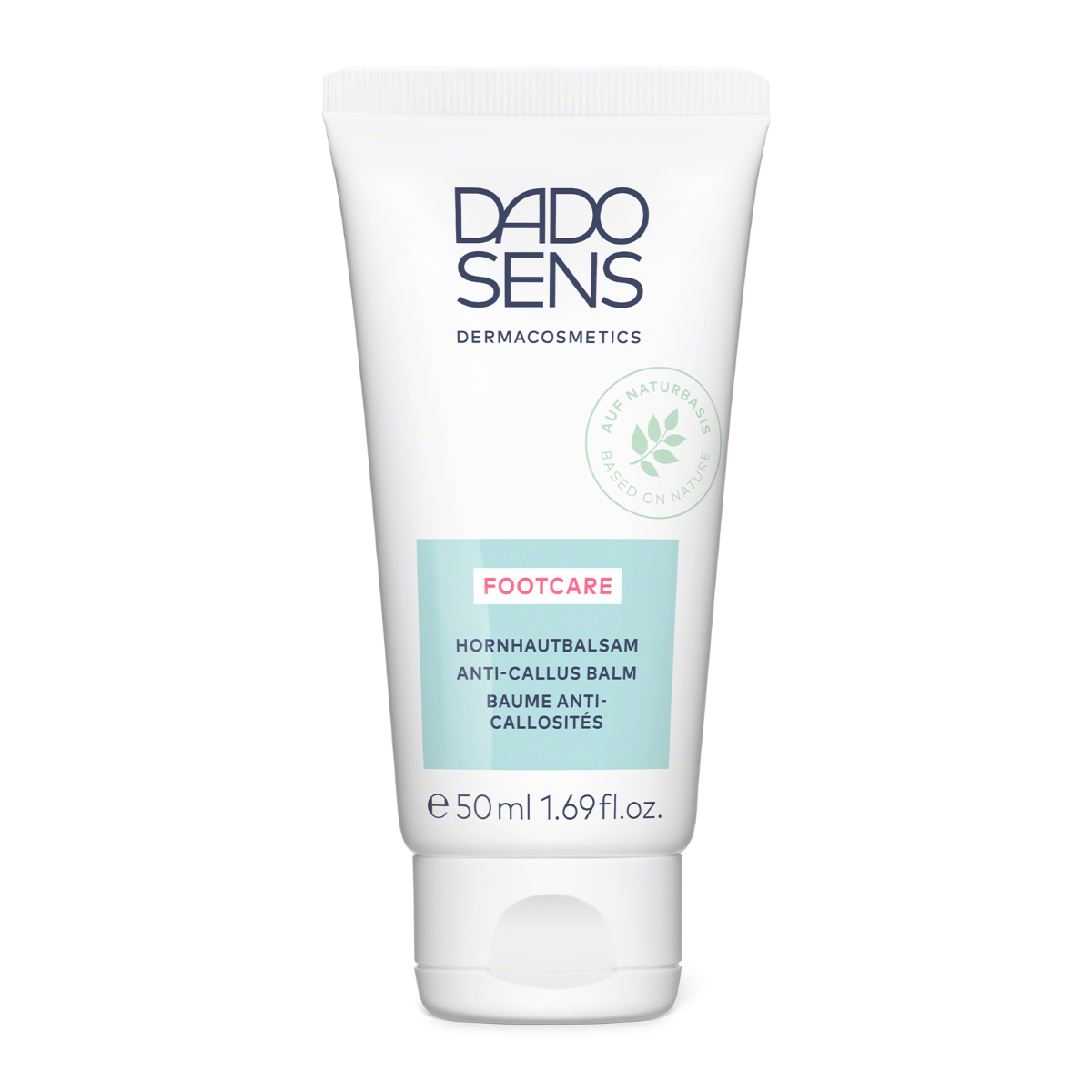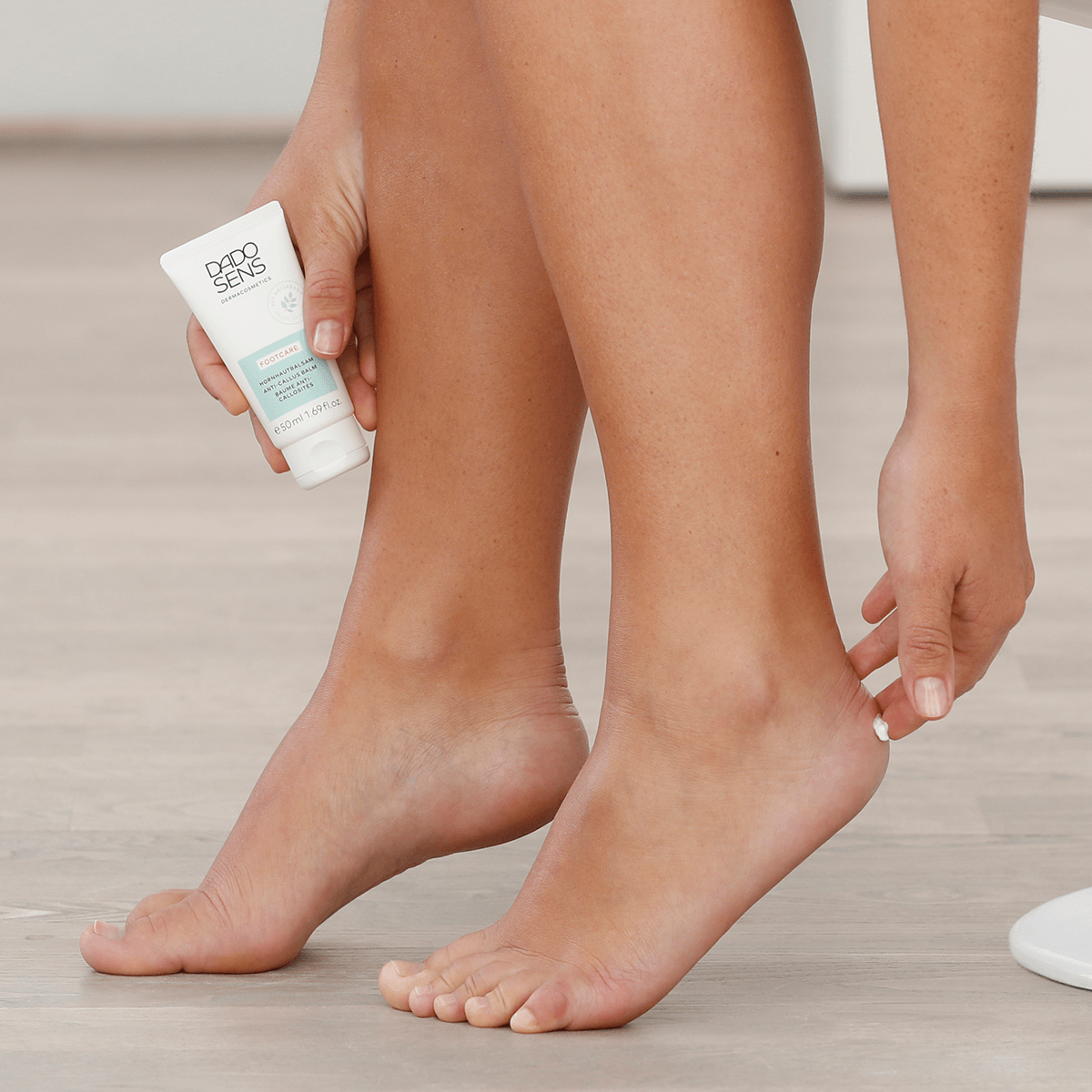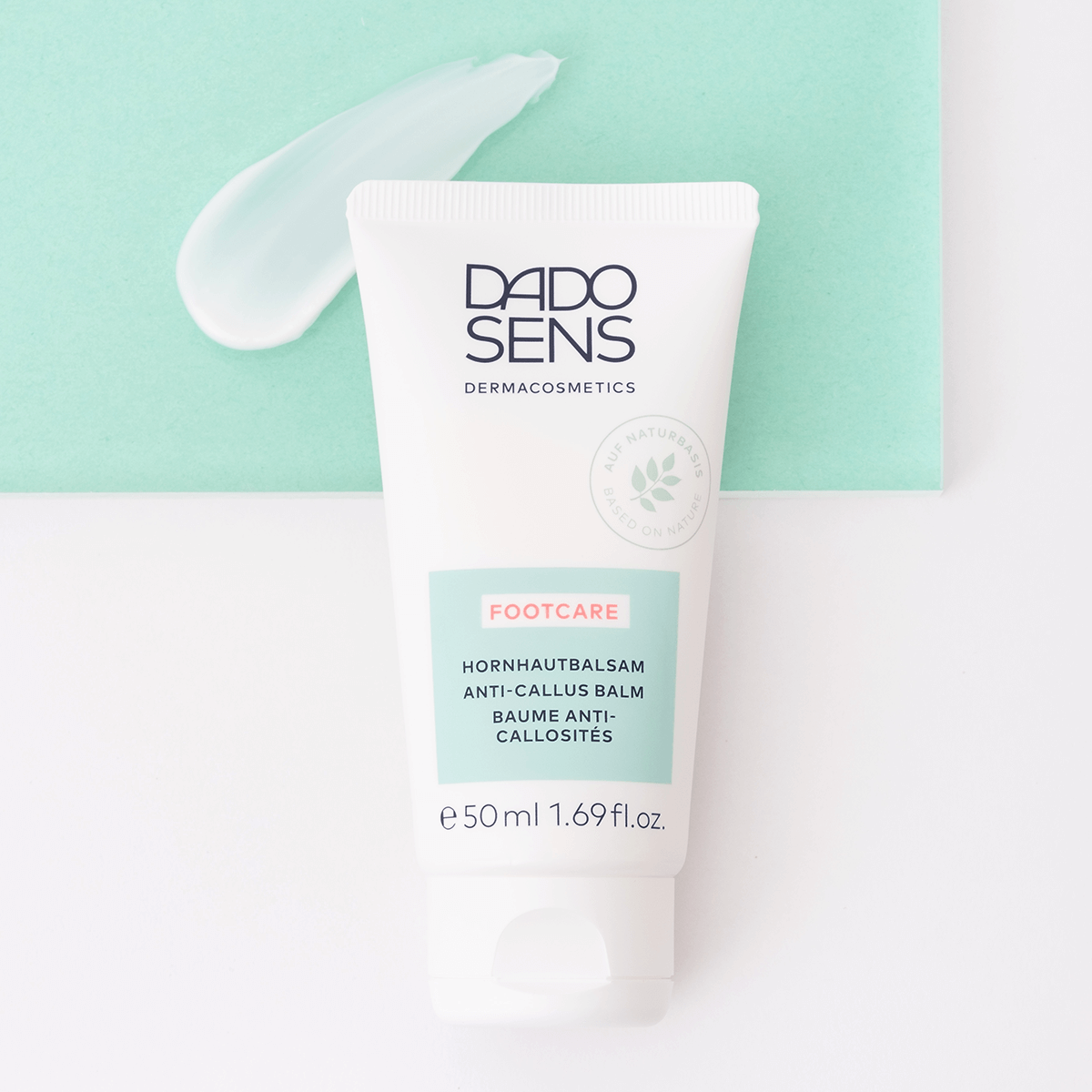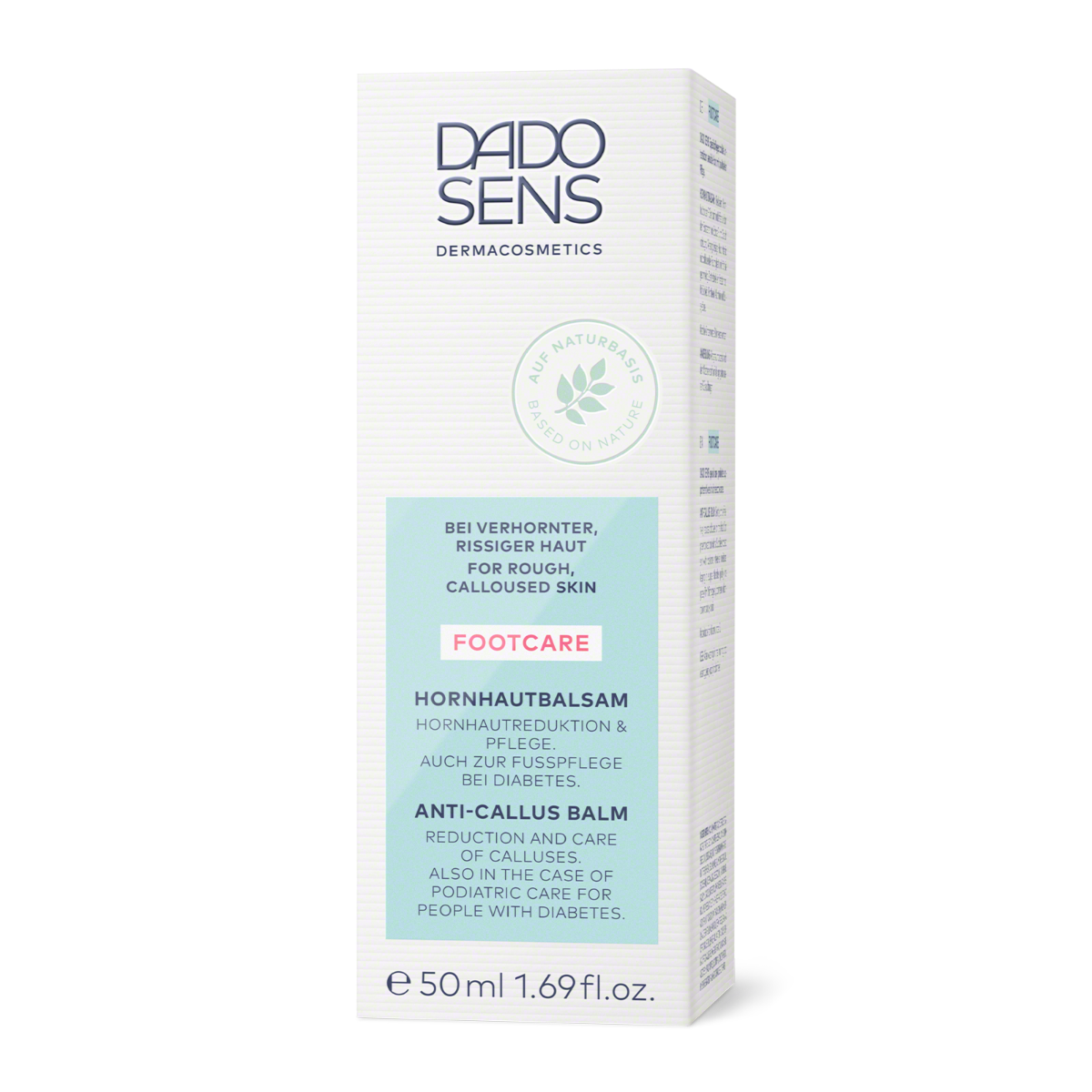 Special Care
FOOTCARE ANTI-CALLUS BALM
For rough, calloused skin
Also in the case of podiatric care for people with diabetes


Moisturizes intensively

Inhibits sweating and prevents foot odor


Foot care that reduces calluses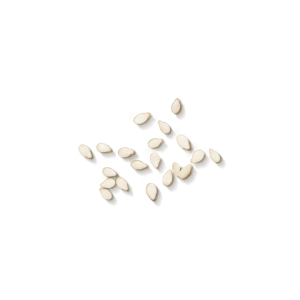 With Sesame oil
Organic sesame oil offers very good skin protection and makes dry, flaky skin supple again.
Gently and effectively reduces callouses on the feet. Can prevent sweat and odors. Supplies cracked skin with welcome intensive moisture, keeping it supple. Absorbs quickly, no greasy film. With sage oil, panthenol, allantoin, und salicylic acid. Not suitable for children under 3.
Dermatologically tested. Clinically confirmed.
FOOTCARE Anti-Callus Bals is non-irritating and suitable for callused, cracked feet. No reactions occurred as side effects.

Study details
19 women and 6 men, including four diabetics, tested FOOTCARE ANTI-CALLUS BALM over a period of 4 weeks.

of test subjects indicated an improvement in the condition of their skin.
of test subjects confirmed a callus-softening effect.
of test subjects found a reduction in calluses.
of test subjects indicated that the product prevents food odor.
After washing in the morning and evening, gently apply to dry feet. Not suitable for children under 3.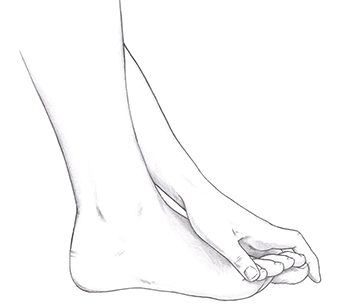 OUR PROMISE OF QUALITY:
CLEAN BEAUTY
BASED ON NATURE

We use high-quality ingredients form the world of plants to create non-irritating, highly effective cosmetic products.

NO ANIMAL EXTRACTS

We categorically reject the use of any ingredients obtained from animals. Many of our products contain absolutely no animal products.

NO COLORANTS

The focus is on naturalness, therefore our products do not require any artificial colour.

NO SILICONES

Our products also contain no plasticizers, so all those naturally nourishing substances actually reach your skin.

NO PARAFFINS

Our goal is to ensure that you have healthy skin. We do this by using plant-based oils and waxes.

NO PEGS (POLYETHYLENE GLYCOLS)

Emulsifiers are intended to improve the consistency of cosmetic products. Out natural ingredients are easy to apply even without PEG and feel good on the skin.

NO MICROPLASTICS

Plastics can be used in cosmetics in the form of exfoliating beads or as liquid plastics. Our products do not contain microplastics – neither in solid nor liquid form.

SKIN-COMPATIBILITY AND EFFICACY CONFIRMED

We work with recognized dermatological institutions and clinics to test all of our skin-care products.
DADO SENS SKINCARE LEXICON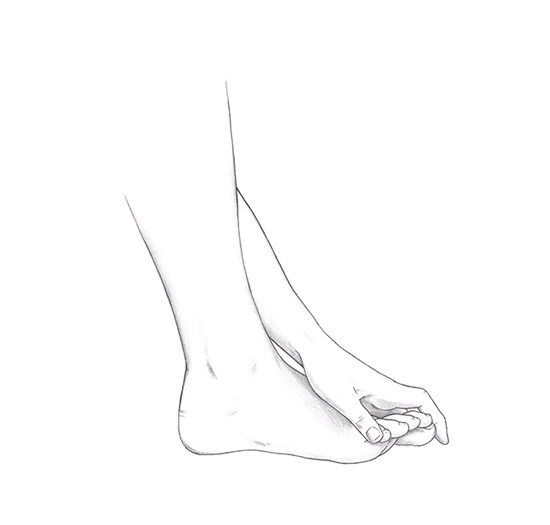 CALLUSES
DESCRIPTION The horny layer is the outermost layer of the epidermis – not only on the feet. The cells of this layer are already dead and have "wandered" to this area as part of the skin renewal process. Depending on the amount of stress put on the skin, the horny layer can be thin and soft or become thick and clearly visible as a callus.
If the horny layer on the feet becomes thick, dry and inflexible, deep cracks can form, especially in the heels. Cracked heels are painful. Bacteria can enter the skin through the cracks and cause infections.
TIP Apply callus foot cream in the morning and evening after showering, bathing or washing the feet.