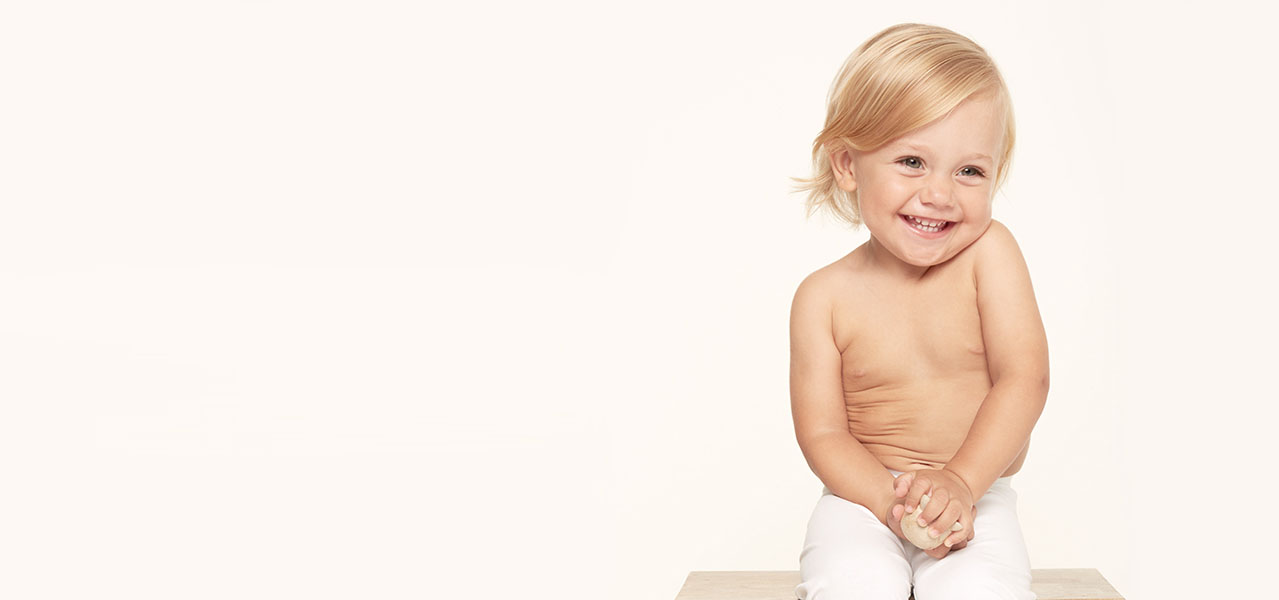 SPECIALIZING IN YOUR SKIN
"You have to really understand skin in order to optimally meet its needs.
That requires the kind of comprehensive knowledge that our company has acquired over the course of more than 30 years now."
- Michael Lindner, Founder and Managing Director of DADO SENS DERMACOSMETICS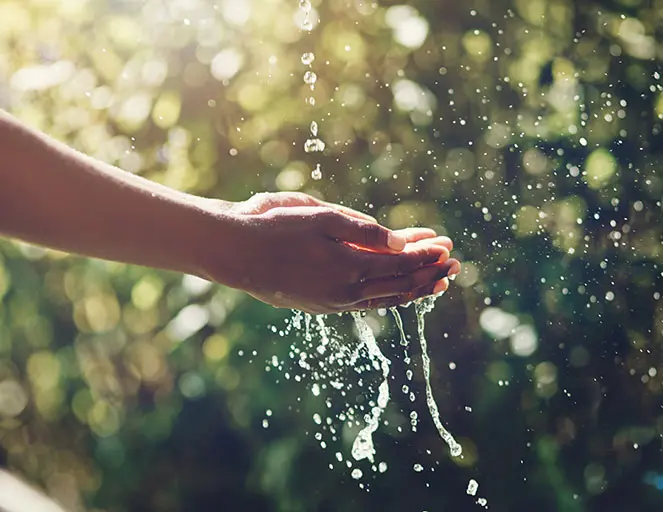 THE SPECIALIST FOR YOUR SKIN
DADO SENS DERMACOSMETICS is specialized in the gentle care of the most sensitive skin conditions. The dermatologically tested natural-based care series, developed over many years of research, support particularly sensitive skin on its way back to its natural balance. So that you feel visibly beautiful.
WHY DERMACOSMETICS
Parallel to the increasing concern about environmental topics, more and more people began to feel the consequences of harmful environmental influences or food additives in their own bodies: Allergies, atopic dermatitis and other skin conditions not only became more common in general, but they also increasingly appeared during childhood or adolescence.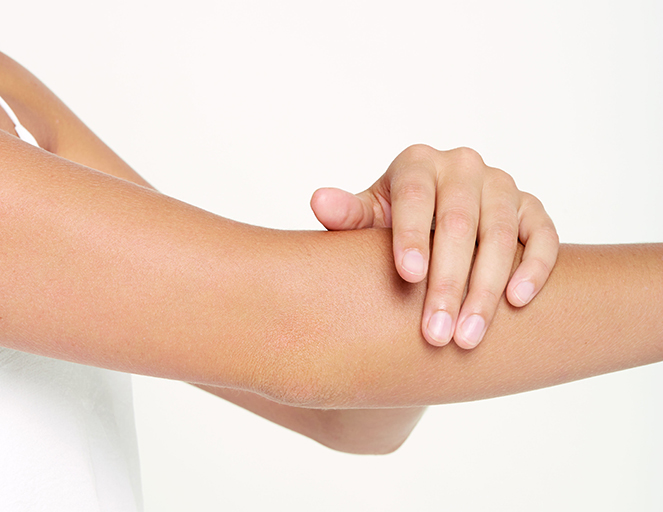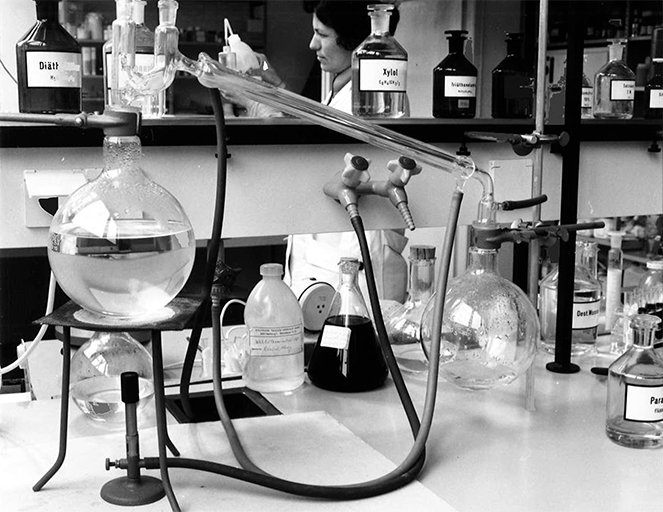 HOW DADO SENS CAME TO BE
Michael Lindner, receptive to the topic because of his work in the pharmaceutical industry, recognized the need for innovative, natural, dermatologically active skin-care products and on January 1, 1987 founded DADO-cosmed GmbH. With "Medical care. Natural effect" as its motto, DADO-cosmed GmbH began working intensively with dermatologists to develop product series that would help the skin regain its natural balance.
Whether for basic skin care or as a complement to therapeutic care, DADO SENS Dermacosmetics has been creating dermatological cosmetic solutions for all sensitive skin conditions for three decades now. The product range now includes a broad spectrum for people of all ages with very dry, sensitive skin as well as for people with allergies, acne, diabetes, neurodermatitis, eczema or rosacea.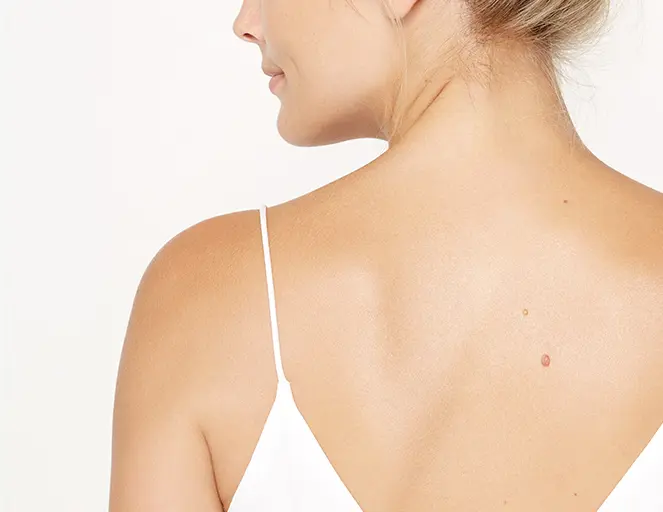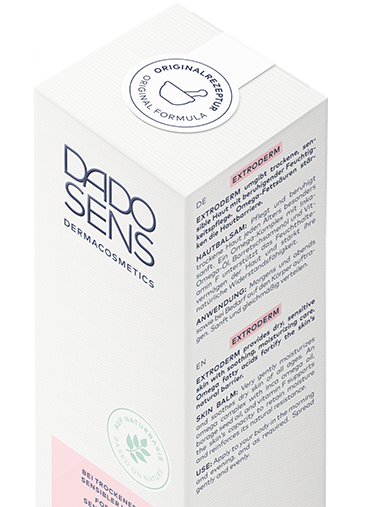 OUR PRODUCT HISTORY
DADO SENS provides effective care for skin with special needs.
For example, over the years we have developed five care series that are tailored to the special needs of skin with atopic dermatitis, couperose and rosacea.
In our product history, you will learn what our products used to look like and what innovations we have developed over the years.
1987 – DADO SUN
In the 1980s, the topic of sun protection became more and more important. The reason for this development was lay both in research on the harmful consequences of UV rays and in the increasing frequency of acute skin reactions like acne aestivalis or polymorphic light dermatosis (sun allergy). In order offer effective sun protection for dry, sensitive and allergy-prone skin as well, in 1987 we developed our SUN series.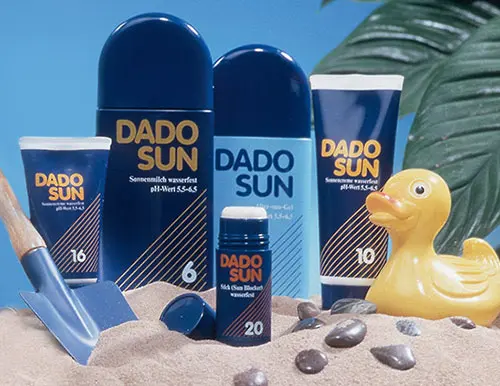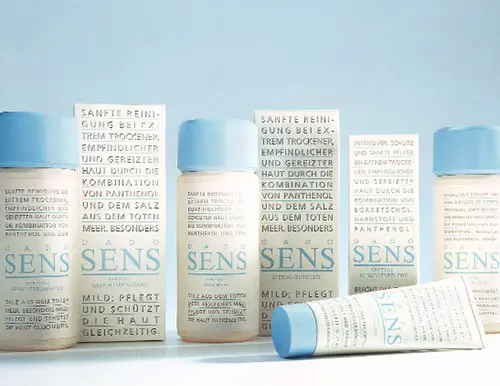 1993 – DADO SENS
Our first face and body care series to bear the name DADO SENS was put on the market in 1993. It offered comprehensive care for extremely dry skin. The series was so successful that its name was later used as a brand name. Today, our offerings include this care series under the name of EXTRODERM.
1994 – Sensitive Teen Care
One year later, the Sensitive Teen Care facial care series was launched. It offered effective care for teenage and adult acne. The slogan used at the time was "Tough on pimples, gentle on skin" is still used today in our PURDERM care series.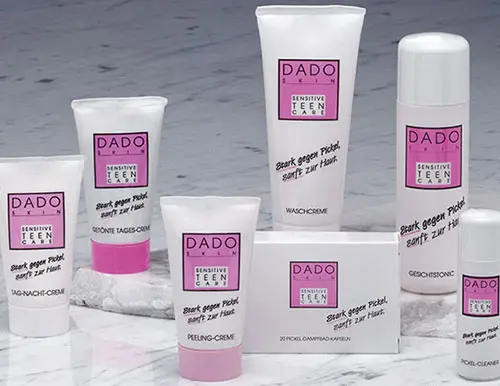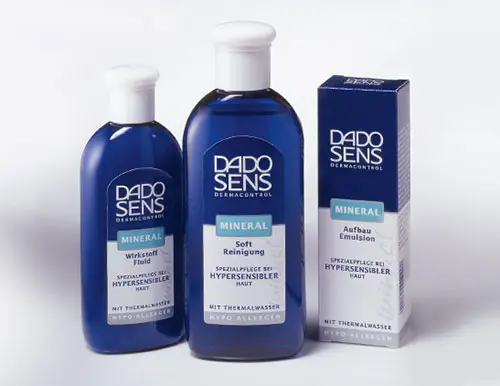 1995 – DADO SENS MINERAL
When skin is out of balance, it needs special protection and intensive care. The DADO SENS MINERAL series, now called PROBALANCE, was developed especially for sensitive skin. This care series is effective for periooral dermatitis as well as for skin irritation or allergies.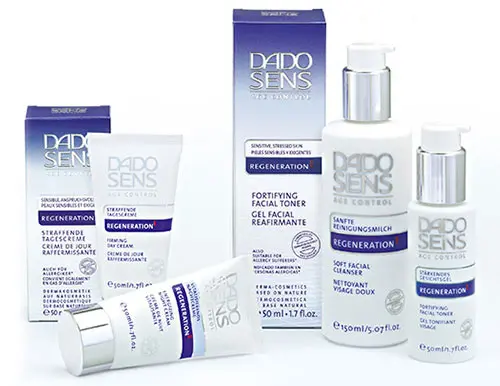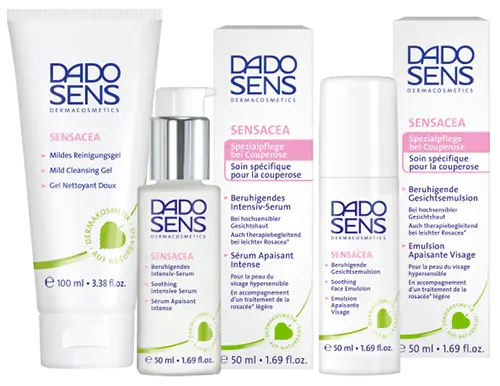 2013 – SENSACEA
In 2013, SENSACEA was put on the market, with the goal of offering something for every kind of special skin-care need. This especially mild and gentle skin-care line reduces facial redness. The products have a perceptible effect and are non-irritating. SENSACEA is therefore especially helpful for couperose and rosacea.

2015 - HYPERSENSITIVE
It is difficult for people with atopic eczema, acne or rosacea to find non-irritating make-up. That's why, in 2015, we created a Make‑up kit, consisting of foundation, powder and mascara, that is specially tailored to sensitive, irritated and reddened skin.
Parallel to our series, we developed special skin-care products, such as our TEATREE OINTMENT for insect bites and mild sunburn or our ACUTE CREAM as emergency care for irritation and redness.