WHAT USERS SAY ABOUT OUR PRODUCTS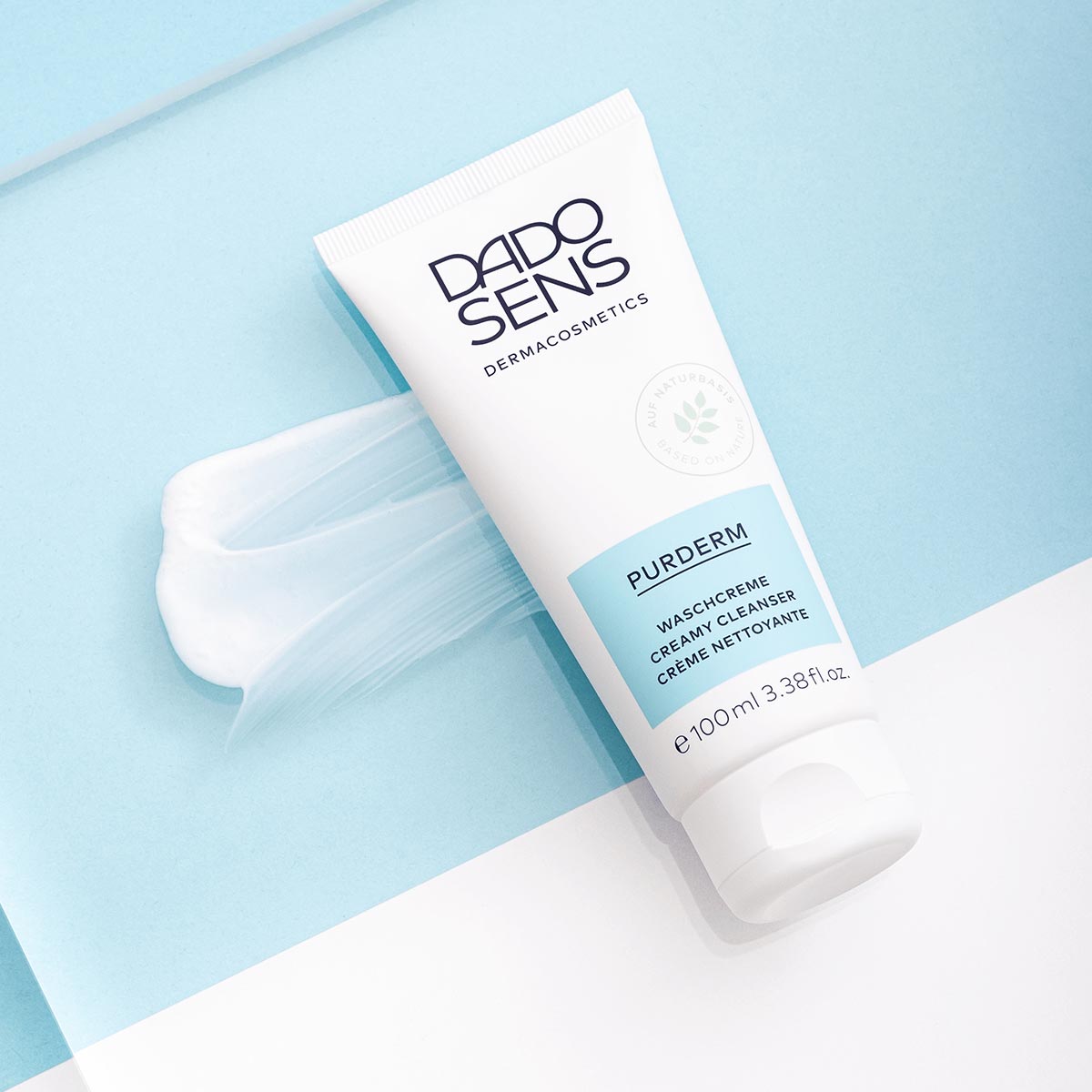 About our PURDERM CREAMY CLEANSER:
I am over 50 with dry skin, but at the same time prone to pimples. Pure acne products dry out my skin too much. With Purderm Creamy Cleanser, I have finally found a mild and thorough skin cleanser that does not dry out.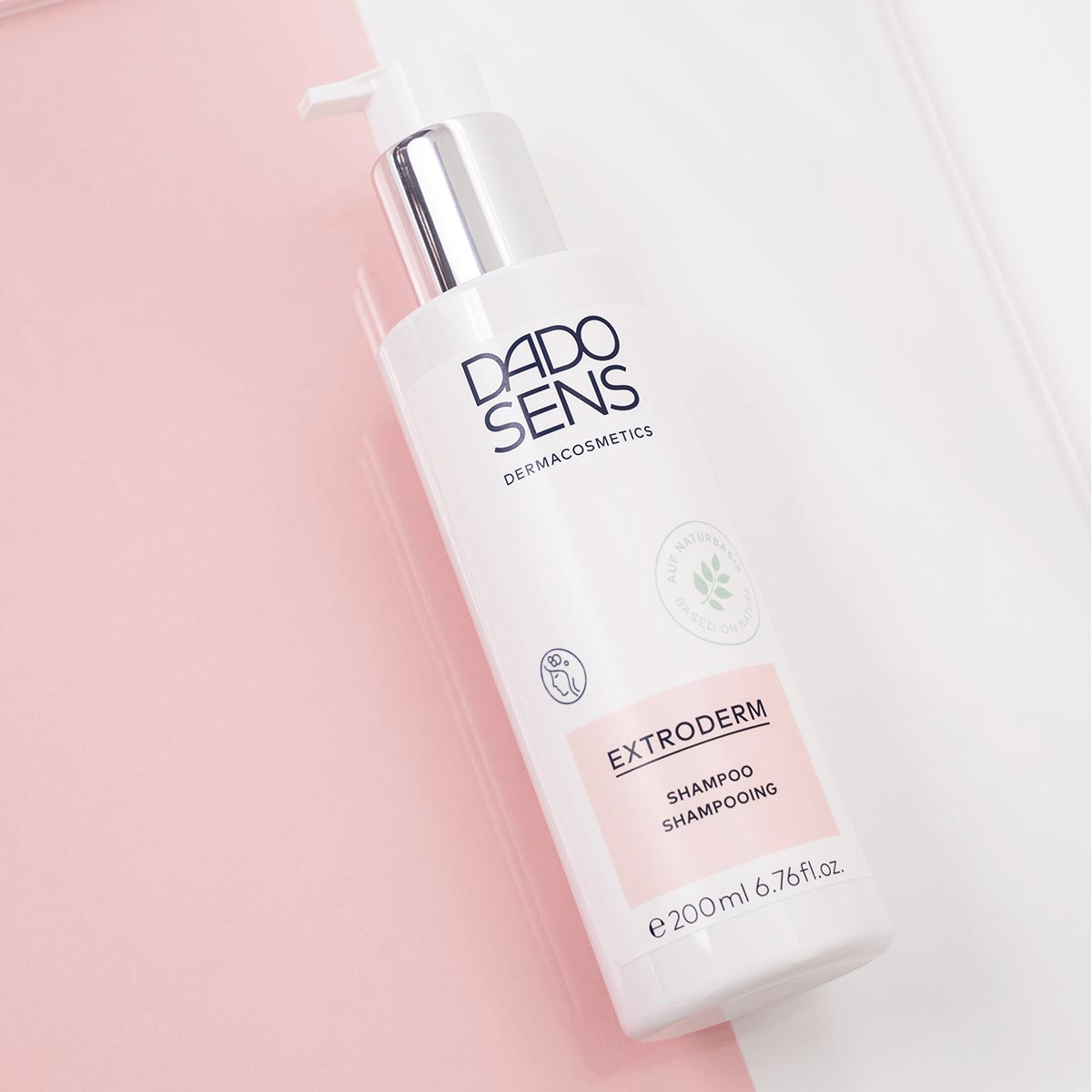 About our EXTRODERM SHAMPOO:
My hair is shiny again and I no longer get dry patches.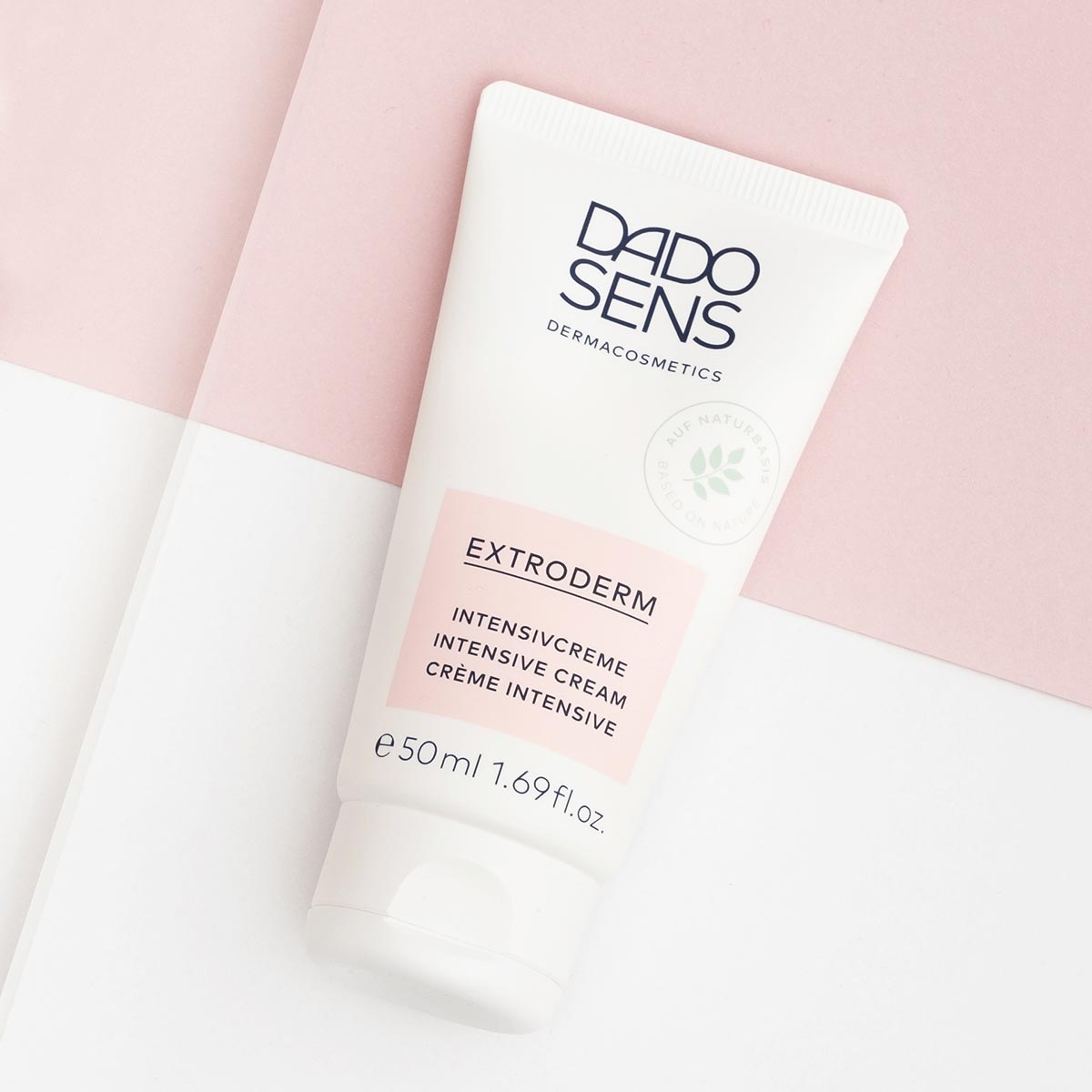 About our EXTRODERM INTENSIVE CREAM:
Easy to apply, pleasant texture and the skin is immediately soothed for several hours. Absorbs quickly and without residue... is clearly due to high-quality ingredients.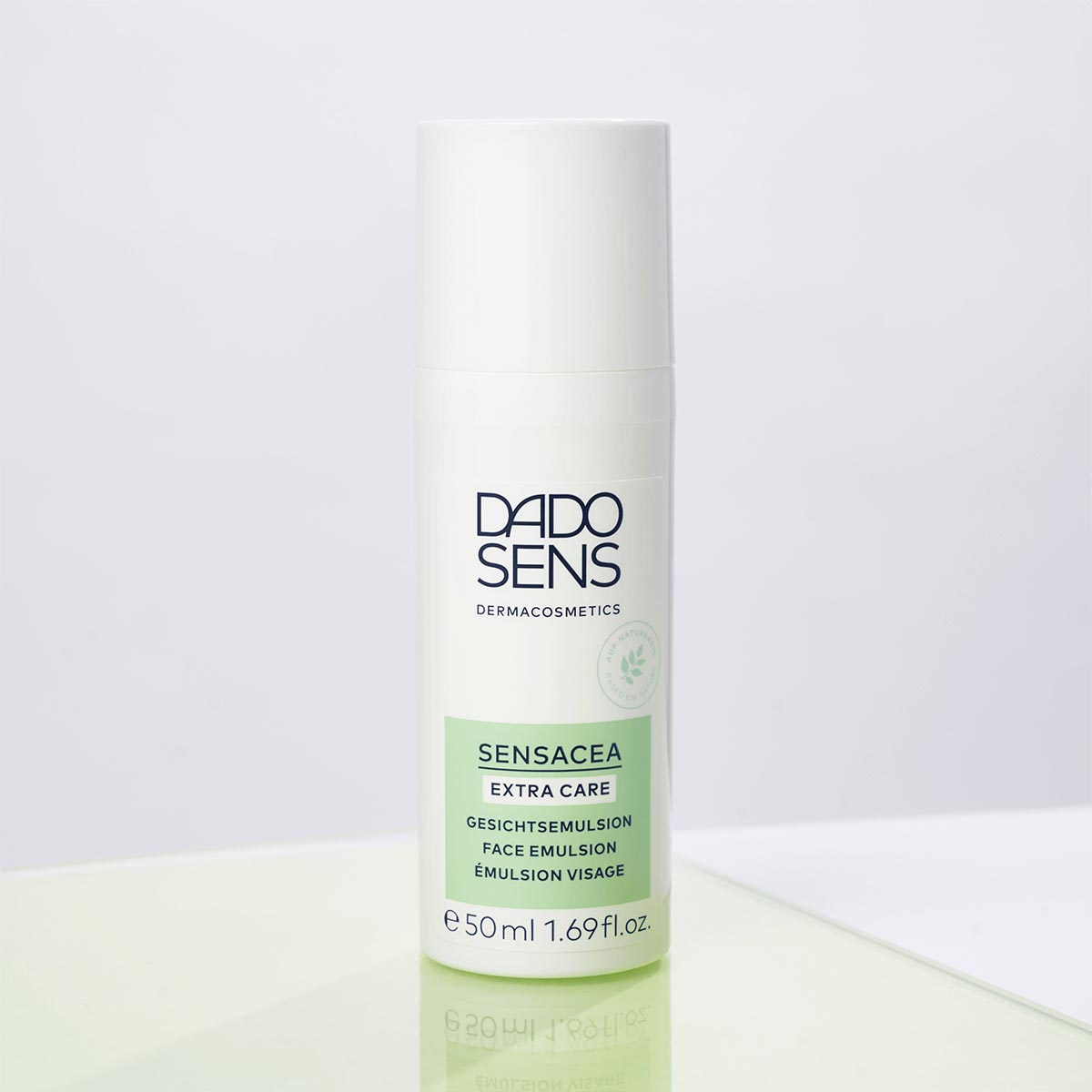 About our SENSACEA EXTRA CARE FACE EMULSION:
The lotion cools and refreshes pleasantly and works very well against couperose, better than any other product I have had before.
OUR PROMISE OF QUALITY:
CLEAN BEAUTY

For over 30 years we have been pursuing the goal of offering highly compatible and effective care for the most sensitive skin. For us at DADO SENS, clean beauty means that we do without unnecessary additives in our recipes. You can therefore rely on the following with our products:
DADO SENS DERMACOSMETICS
Medical care. Natural effect.
DADO SENS specializes in gentle care for highly sensitive skin. These care series, based on natural ingredients, have been dermatologically tested and are the result of years of research. The products support sensitive skin, helping to restore its natural balance. They soothe your skin and gently restore its radiance.
ALL ABOUT SKIN
DADO SENS DERMACOSMETICS were first formulated in 1987, with the goal of offering the right kind of care for people with sensitive skin. Since then, we have been working with dermatologists to develop skin-care products that meet our high quality standards. We keep an eye on the latest research so that you can always give your healthy, beautiful skin the best care possible.

AWARD-WINNING SKIN CARE
Numerous awards have confirmed the efficacy of our high-quality natural skin-care products for sensitive skin. At the international level, DADO SENS products won the French "Victoire de la Beauté" consumer prize, while in Germany, "ÖKO-TEST" magazine has repeatedly recognized them as "very good" skin-care products.

SUSTAINABILITY
For the sake of the environment, all of our products are 100% vegetarian. And all of them are both naturally effective and based on medical research. All the information about the ingredients is listed in a transparent way in our glossary, so you can feel confident about your skin care and about us. Because we say NO to animal testing and to mineral oils, silicones, etc., but YES to using high-quality plant extracts and active substances for our cosmetic products.