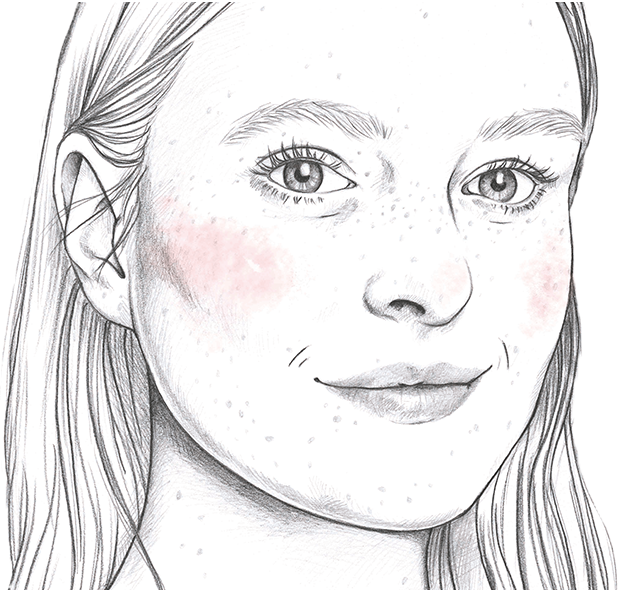 SENSITIVE SKIN
---
There is no medical definition for sensitive skin. However, 10-20% of the population describe themselves as having this skin condition. The skin of individuals who are affected reacts with signs of irritation, such as redness, itching or dryness.

Who is affected by sensitive skin?



Those primarily affected by sensitive skin include older people, people with light-sensitive skin and people with a condition called atopic diathesis or disposition, meaning a genetic predisposition to ultra-sensitive skin. Those affected tend to have type I allergies (hayfever, allergic asthma, atopic dermatitis/neurodermatitis or food allergies).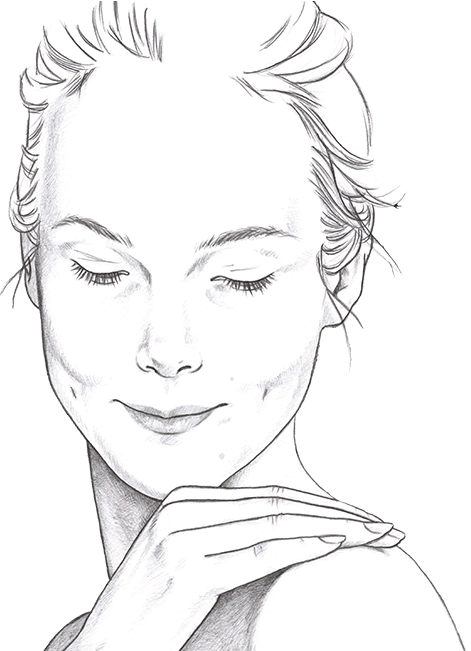 Use soothing care to fortify the skin's natural barrier with gentle formulas that are not too rich.


What factors can make the skin more sensitive?
Various external influences can lead to increased skin sensitivity. Examples include:
extreme climate conditions

temperature changes

air conditioning

frequent contact with water

soaps


a lack of skin care, or skin care that is not suitable for the skin type
In addition, mental and physical stress as well as unhealthy lifestyle changes can increase skin sensitivity.


What can be done for sensitive skin?
Avoid risk factors
Avoid excessive UV radiation and apply adequate sun protection. Use clothing to protect skin from extreme temperature fluctuations. Reduce contact with water.

Use suitable skin-care products

Avoid drying, irritating cleansing substances, irritating exfoliants, alcohol-containing products and fragrances in cosmetics. Consistent, replenishing daily skin care can increase the skin's resiliency.

Lifestyle

Healthy, balanced and mindful.
PROBALANCE
For mild irritation, allergies or perioral dermatitis, the skin's natural protection needs to receive support and not only the chance to regenerate. Sensitive skin should not overreact to stress such as harmful environmental influences with redness, burning, or itching.
The ingredients in PROBALANCE gently help the skin to return to its natural balance and gradually reinforce the skin's own natural defenses. It can relax and feels more pleasant again.
A precious ingredient from the licorice root soothes the skin. Panthenol and aloe vera support the skin's natural protection, fortifying it for everyday urban life.


OTHER SKIN-RELATED TOPICS
---