SUN
MY SPECIALIST FOR SKIN SENSITIVE TO THE SUN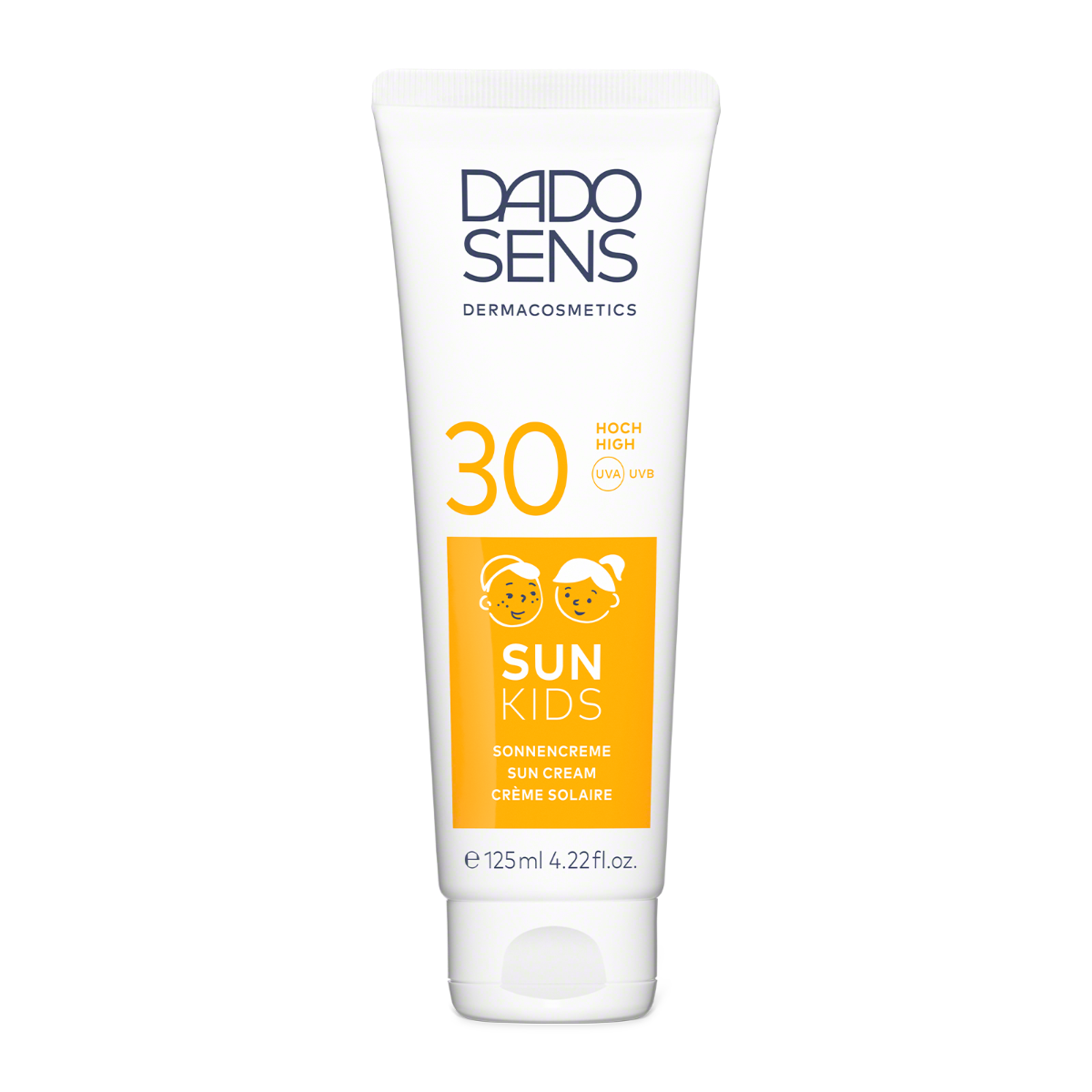 SUN
SUN CREAM KIDS SPF 30
Apply extensively before exposure to the sun. Do not use on extensively injured skin. Avoid intense midday sun. Reapply frequently, especially after swimming. Even sun protection products with high sun protection factors do not completely guard against UV rays. Protect babies and small children from direct sunshine. Dress babies and small children in protective clothes and use suntan lotions with a high sun protection factor (greater than 25). Water resistant. Innovative cell protection with active ingredient SymUrban™. Ectoin anti-aging active ingredient complex. Permanent staining possible upon contact with fabric.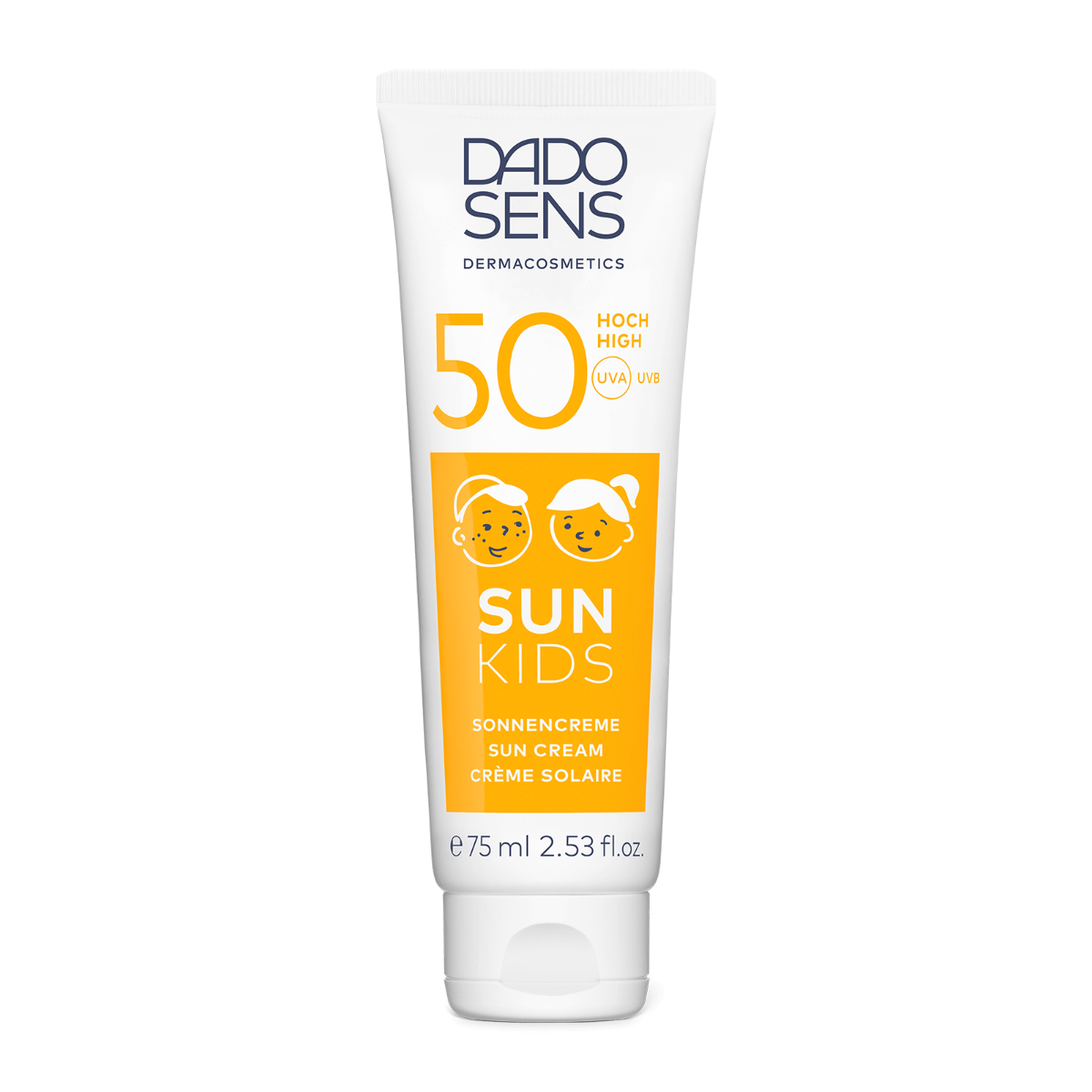 SUN
SUN KIDS SUN CREAM SPF 50
Innovative cell protection + fortifies the skin´s barrier. Water resistant. DADO SENS SUN contains SymUrban™: dermatologically developed sun protection for sensitive, allergy-prone skin.