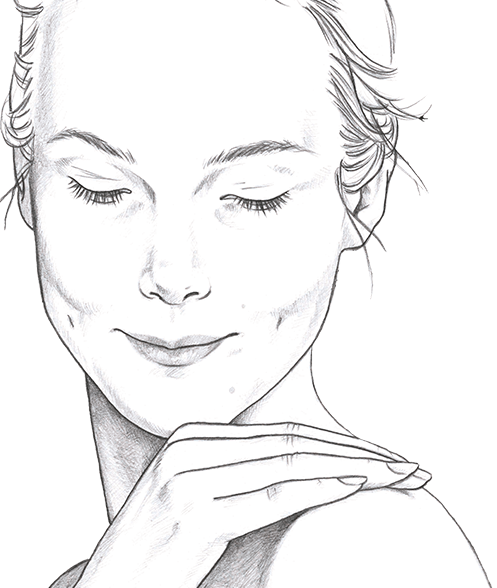 SUN PROTECTION
---
Sensitive skin reacts especially strongly to UV rays and requires special care and protection when it is exposed to the sun. Sun protection products help prevent acute and chronic damage from UV radiation.

Three basic rules for spending time in the sun

There are three basic rules for dealing sensibly with UV rays:
Avoid sunbathing during mid-day
Wear sun-protective clothing
Use sunscreen
The higher the sun is in the sky, the more intense its UVB rays are -- the ones responsible for sunburn and photocarcinogensis, or cancer owing to UV light. It is therefore generally recommended that people in the northern latitudes conscientiously avoid mid-day sun exposure (between 11 a.m. and 3 p.m.) in the summer months. This applies for everyone, but especially for light-sensitive individuals like children, the elderly, those with photodermatoses (skin conditions caused by UV light) and those taking photo-sensitizing medications (drugs that increase the skin's sensitivity to sunlight). Infants under the age of one should generally not be exposed directly to the sun.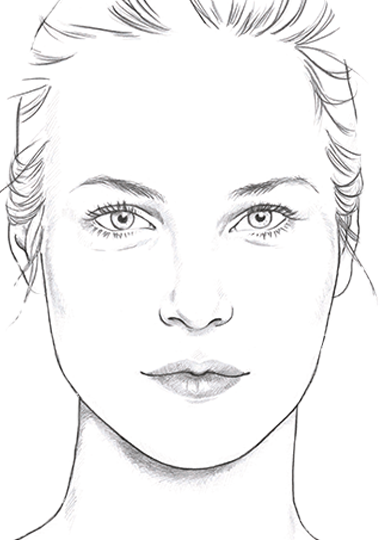 Additional sun protection

Avoid exposure to the sun between 11:00 a.m. and 3:00 p.m. Wearing UV-protective garments is one way to provide such protection. The UV-filtering properties of a textile depends on fiber type, density of the weave and color as well as whether it is stretched out or wet. The more densely woven, darker in color and dryer the fabric is, the better the UV protection.
Appropriate sunscreens

Suitable sunscreens should also be applied to exposed areas of skin. The form (liquid, cream, spray) of the sunscreen should be appropriate for the particular skin type, body part and purpose (e.g. activities in water, snow, etc.). In terms of light-filtering properties, sunscreen should be suited to the particular type of light as well as the purpose of application (e.g. use on infants, in water, etc.).
Use After Sun Gel after spending time in the sun.
The gel will cool and refresh stressed skin and supply it with much-needed moisture.

Natural solar rays

Natural solar rays are sources of both UVB and UVA radiation. Both of these light ranges are responsible for harmful effects such as sunburn or premature UV-induced skin aging.
The European trade association for the cosmetic and personal care industry (COLIPA) has developed a uniform labeling system for sunscreens. This makes it easier for consumers to select products that protect against both UVB and UVA radiation. The logo used is the letters "UVA" inside a simple circle.
Tips for spending time in the sun
Acclimate your skin to the sun gradually; do your initial sunbathing in the shade!
Apply a generous amount of sunscreen 30 minutes prior to sun exposure.
Avoid exposure to the sun between 11:00 a.m. and 3:00 p.m.
Always wear protective clothing, hat and sunglasses.
Never expose children under the age of one directly to the sun; children under the age of three should have only very limited sun exposure, and older children only with very high SPF sunscreens, hats, sunglasses, and protective clothing, including in the water.
Reapply sunscreen regularly, especially after swimming, sweating heavily and drying off. Remember, UV rays can penetrate clouds as well.
Avoid spending too much time in the sun, even when using sun protection.
Tanning is possible even with high SPF sunscreens and in the shade. An advantage of this is that gradually acquired tans last longer.
Consult a dermatologist in the event of acute, repeated sunburns, especially in children; if you find suspicious moles; or for any lasting skin changes in areas exposed to the sun.
Ensure adequate intake of fluids.
SUN

Sensitive skin – and conditions like atopic eczema, rosacea, or psoriasis – are particularly vulnerable to UV radiation and require extra care and protection in the sun.
With SymUrbanTM and carefully selected light protection filters from SPF 20 to 30, DADO SENS SUN provides reliable protection against UV rays. The gentle formulations are harmonized to satisfy a range of needs, also those of tender child's skin. In cream, fluid, or spray form, they gently provide skin with beneficial care in and after the sun. Regenerating and soothing.
An anti-aging ingredient complex with SymUrbanTM protects skin against UV radiation and supports the skin's natural barrier, fortifying it for everyday urban life. Ectoin and vitamin E support the skin's regeneration process. Panthenol and allantoin have a nourishing, soothing effect. Almond oil and joboba oil provide gentle care in the Kids Cream.


OTHER SKIN-RELATED TOPICS
---