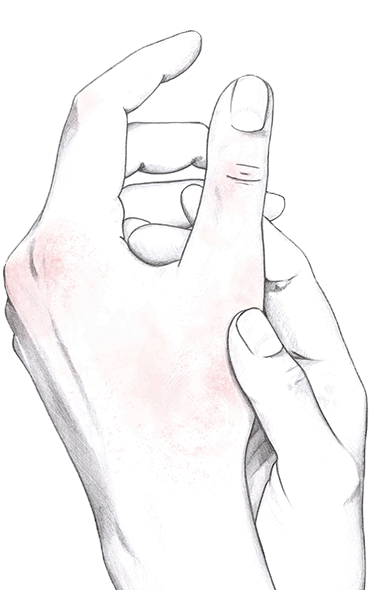 ITCHY SKIN
---
Itchy skin, also known as "pruritus," is a very frequent complaint and an extremely unpleasant feeling. Pruritus may be felt as a stabbing, burning, biting, prickling or gnawing sensation. Those affected have the urge, often difficult or impossible to resist, to counter the sensation by scratching, pressing, pinching or abrading their skin.

How itching starts



Itching can be an acute symptom, but it can also be a chronic condition that lasts for years. Pruritus may be localized in isolated spots but can also be spread across the whole body. It can be triggered by internal factors (underlying organic conditions) or by external influences. Examples of common localized itching include itchy scalp and itchy skin on the calves or back.
Itching is often just a harmless symptom, for example due to a mosquito bite or dry skin. However, serious diseases of the internal organs and severe allergies can also trigger pruritis. Chronic or intense itching in particular can be very difficult to bear. It can cause significant sleep deficits, and the resulting mental exhaustion can trigger profound mental-health problems. With chronic, long-standing itching, the harmful effects from scratching or rubbing can also lead to further pruritis or scarring of the skin, thereby obscuring the actual cause of the itching. Various methods and scales are used to assess the subjective intensity of itching, for example the virtual analogue scale (VAS), which is also used to measure pain intensity.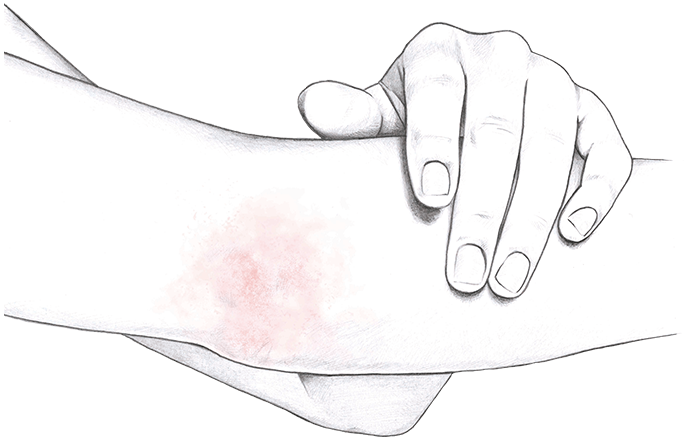 What are the causes of itchy skin?
Many things can cause itchy skin. The causes may lie in the skin itself or in other organs. However, they can also be found in various underlying conditions.


Pruritis in non-inflamed skin (pruritis sine materia):

Kidney, liver, or thyroid disorders, diabetes mellitus, iron deficiency, blood disorders




Worm-related conditions




Cancer (e.g. prostate cancer)




Neurological conditions (e.g. zoster neuralgia after shingles)




Mental-health disorders (psychosis)




Particular medicinal products

Weather/climate

Pruritis in inflamed skin (pruritis cum materia):


Atopic dermatitis (neurodermatitis)




Psoriasis




Contact allergies




Healing after sunburn (dermatitis solaris)




Dry "old-age" skin




Hives (urticaria)




Chilblains (pernio)



Drug-induced exanthem
Auto-immune disorders of the skin

Skin infections (shingles, herpes simplex, scarlet fever, chickenpox, fungal diseases)
Infestation of the skin by itch mites (scabies), lice (pediculosis), insect bites, or worms (oxyuriasis)

Avoid substances that could irritate your skin. Use basic care containing substances with urea that replenish and dissolve flakes of dead skin.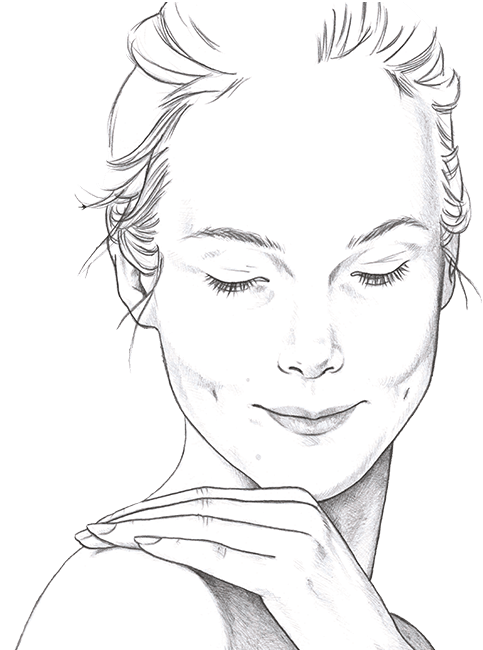 What helps for itchy skin?


Because pruritus can occur together with numerous conditions and disease symptoms, treatment and thus relief of the symptoms largely depend on the specific cause. An appointment with an individual's regular doctor or a specialist can be helpful in determining the cause.
The right skin care


Suitable hygiene, as well as skin care that is tailored to skin type and condition, play a key role here. It is important to protect the skin and guard against drying. Avoiding hot baths and products like irritating, drying shower gels is also helpful. Replenishing creams or lotions, e.g. those with ingredients like panthenol or aloe vera, have a cooling effect, soothe irritated skin and relieve itching.
Additional tips


When itching is acute, do not scratch
Those affected by itching of the legs or back feel a strong urge to scratch, rub or abrade the itchy areas, but it is important to refrain from doing so. Usually, the additional irritation just intensifies the itching. Instead, damp, cooling compresses made with yogurt or black tea can be used to bring about significant relief from pruritis. After such cooling, the skin should then be massaged with a replenishing or moisturizing lotion. Because itching often occurs at night, and children in particular often scratch then without knowing it, cotton gloves should be worn to protect the skin.
Keep a symptom diary
If the itching is caused by allergies or an inappropriate diet, the allergens or foods that trigger it should be avoided. The same thing applies for all factors that cause dry skin, which frequently leads to itching and can be treated very easily with replenishing, moisturizing skin-care products.


Targeted relaxation
Relaxation exercises or regular yoga can reduce stress and be an additional helpful supportive measure for many affected individuals.
EXTRODERM


Whether due to the environment, predisposition or aging – dry, sensitive skin easily grows chapped, cannot adequately bind moisture, and becomes drier and drier. Itching and flaking can accompany the condition, making skin feel even more uncomfortable.
EXTRODERM gently counteracts this distressing development in two ways. The gentle care formula provides the skin with moisture directly, supporting the gradual process of binding it own moisture again. This helps the skin calm down and tap renewed energy. It becomes more supple and itchiness gradually disappears.
Made from Inca omega oil, borage seed oil, and vitamin F, the omega complex nourishes the skin and has an anti-inflammatory effect, fortifying the skin's natural barrier and making the skin more resistant. Moisture loss is reduced to a minimum; the skin's capacity to retain moisture is improved. Panthenol also supports skin regeneration.


OTHER SKIN-RELATED TOPICS
---