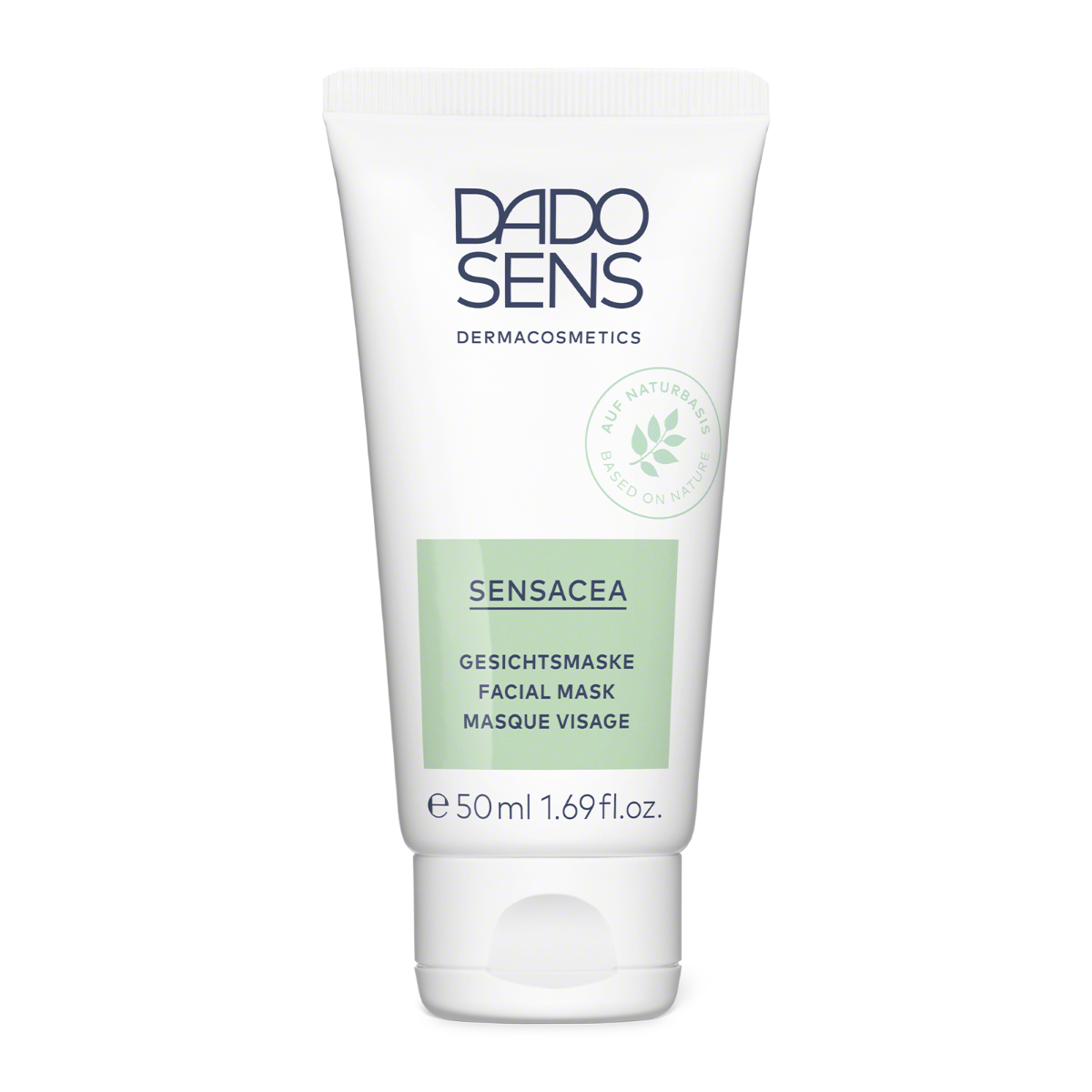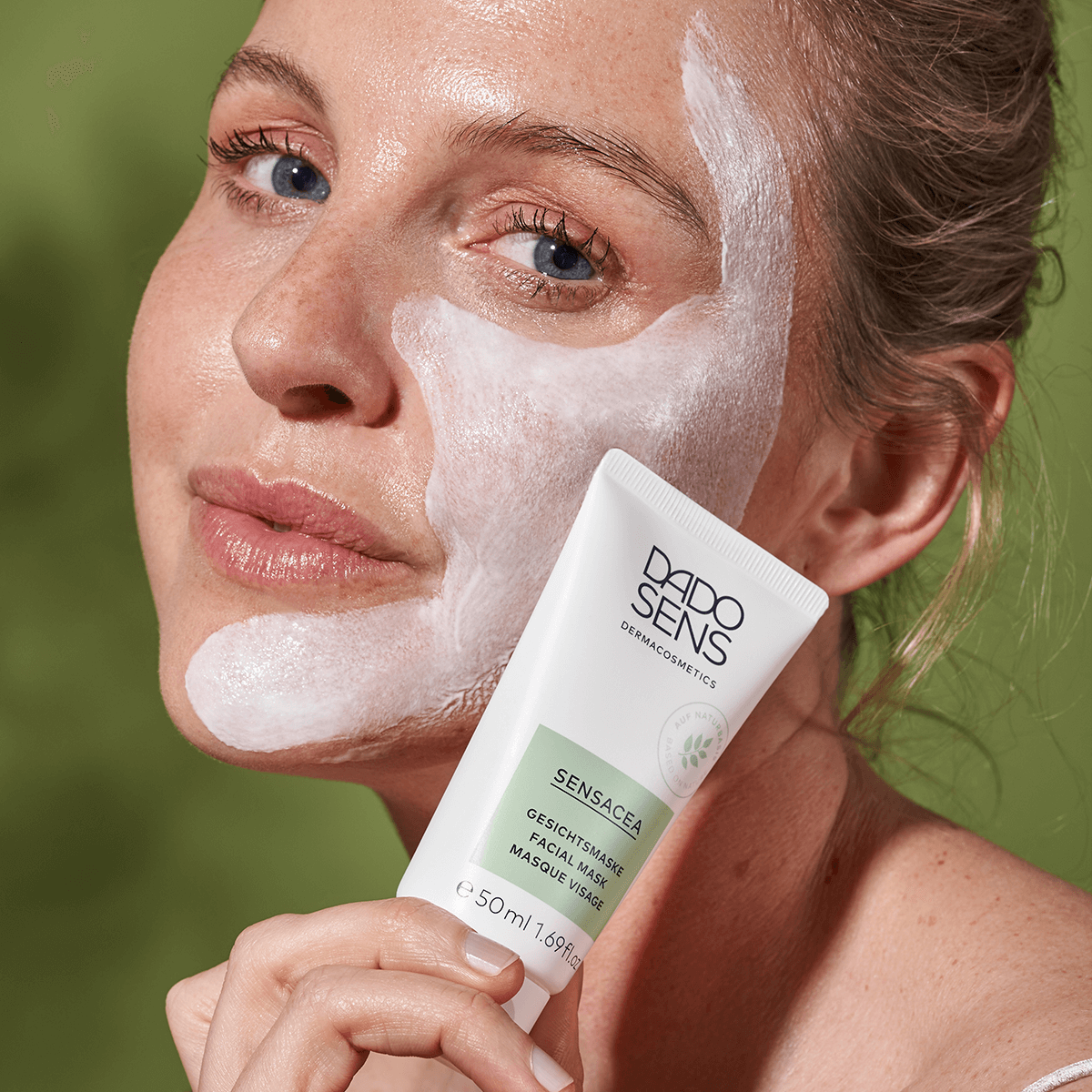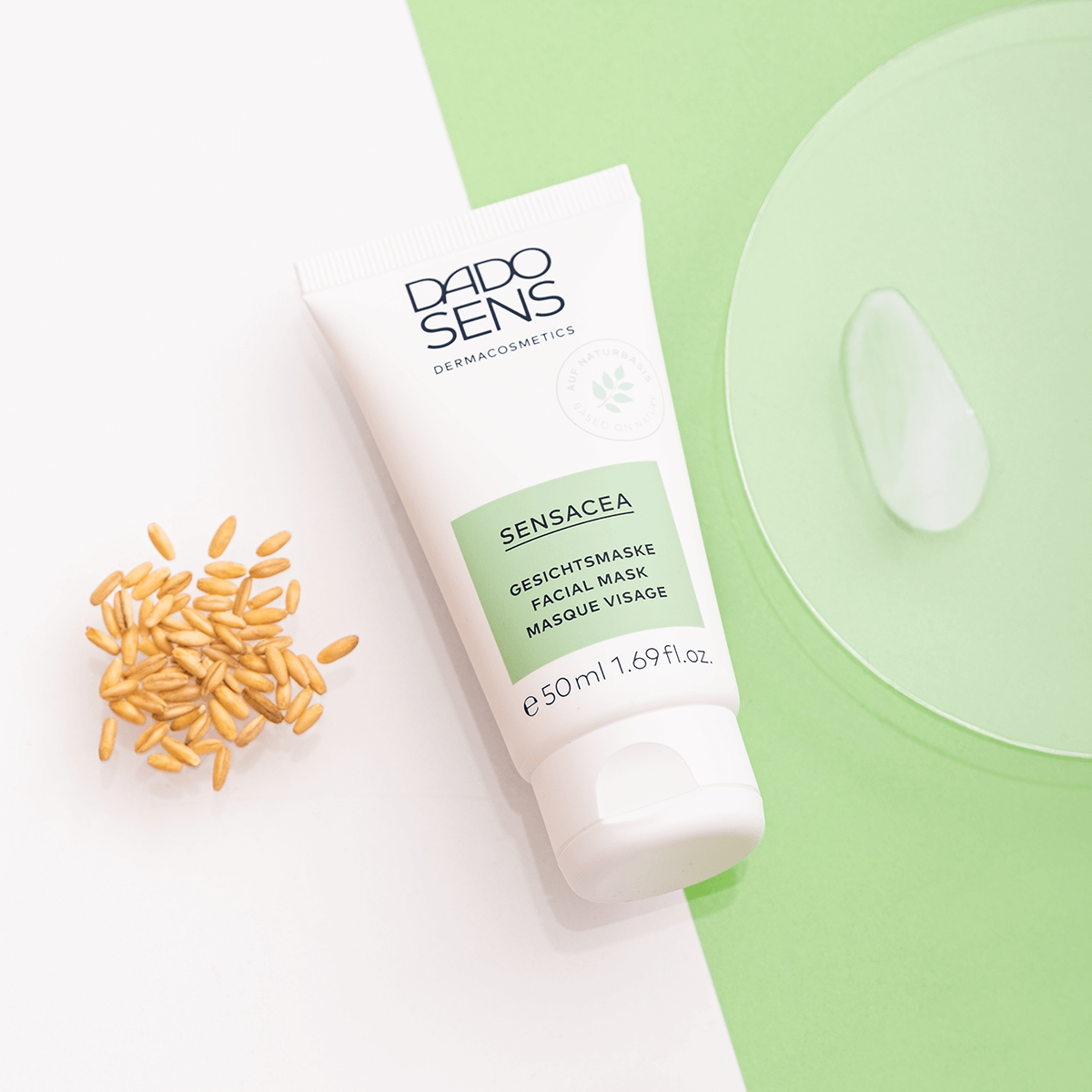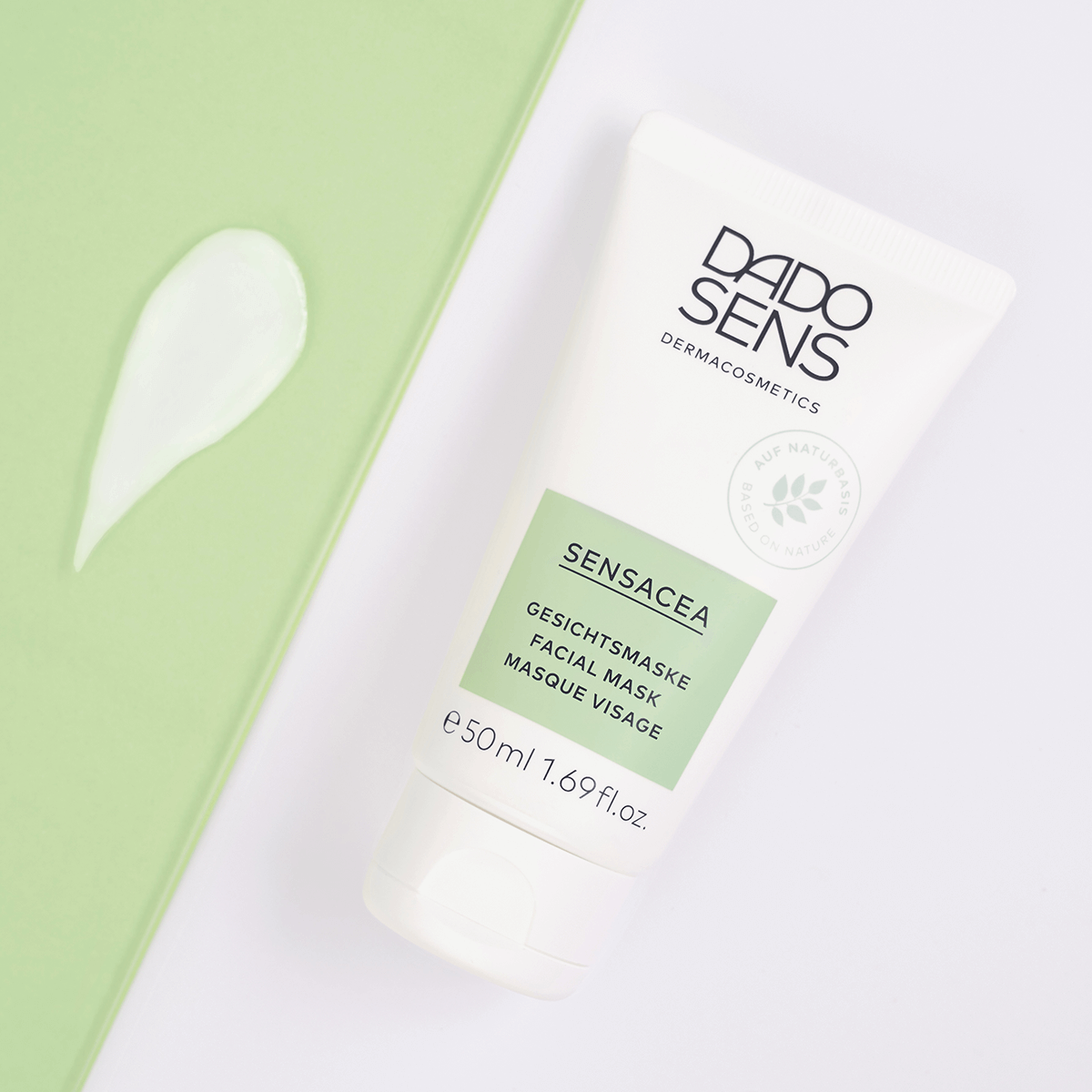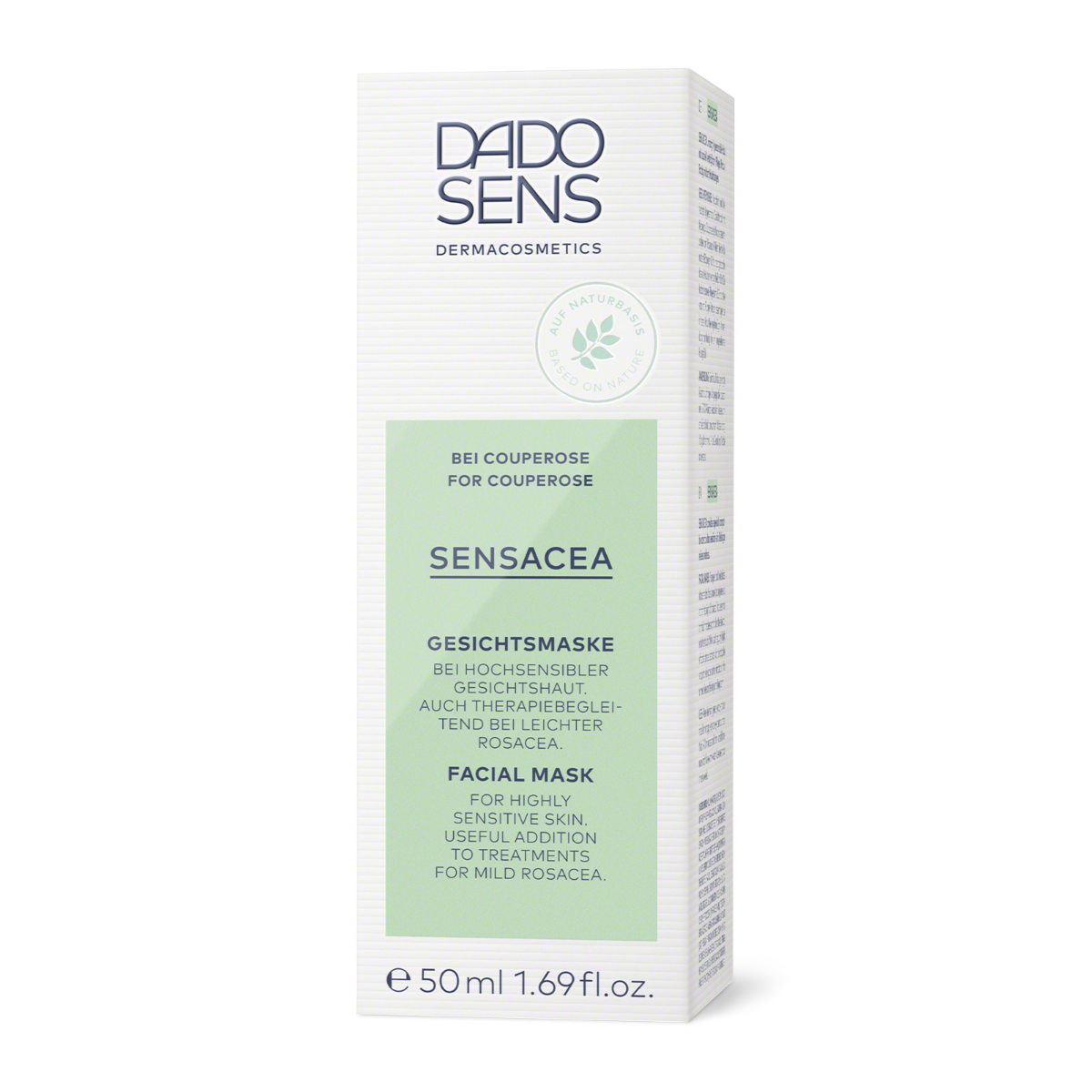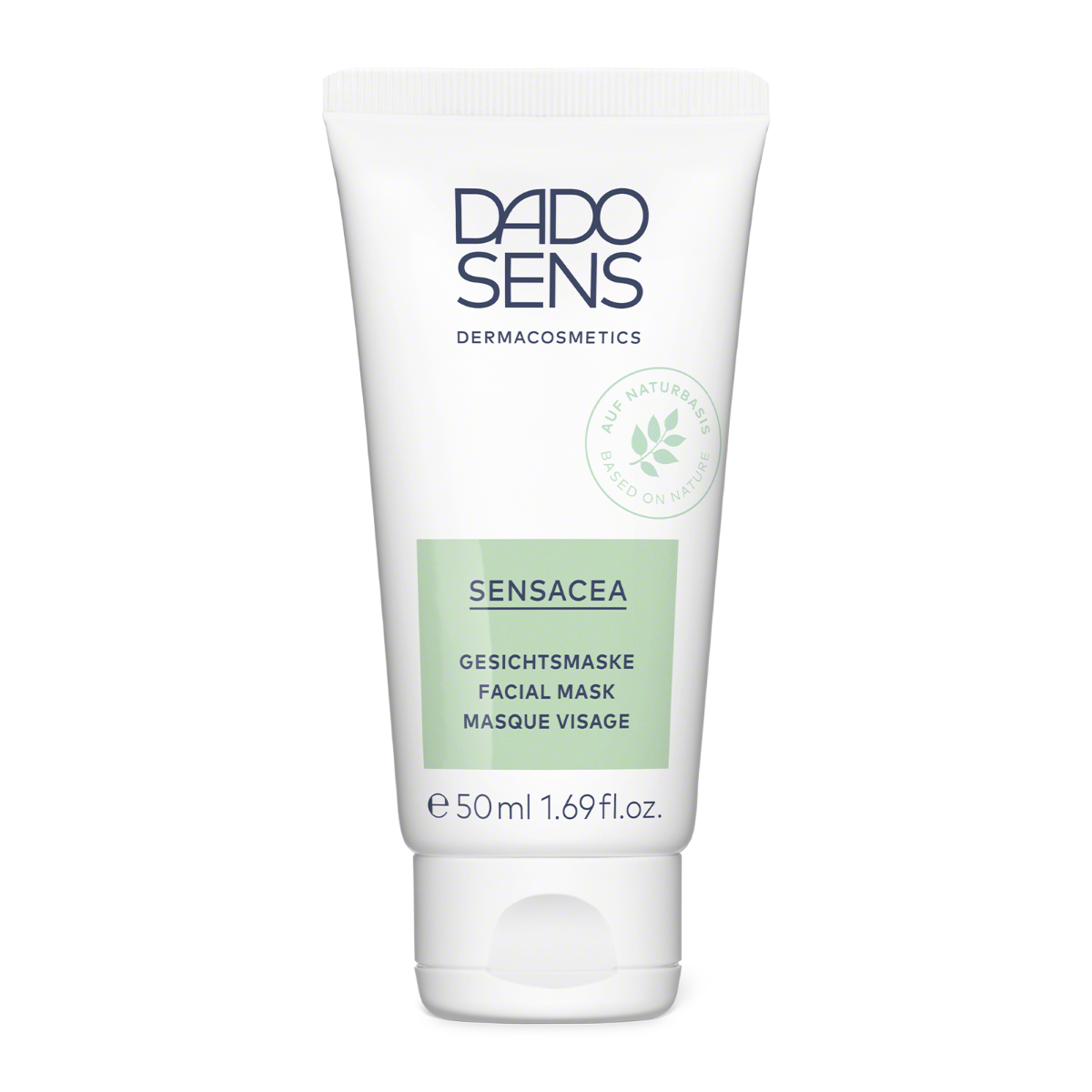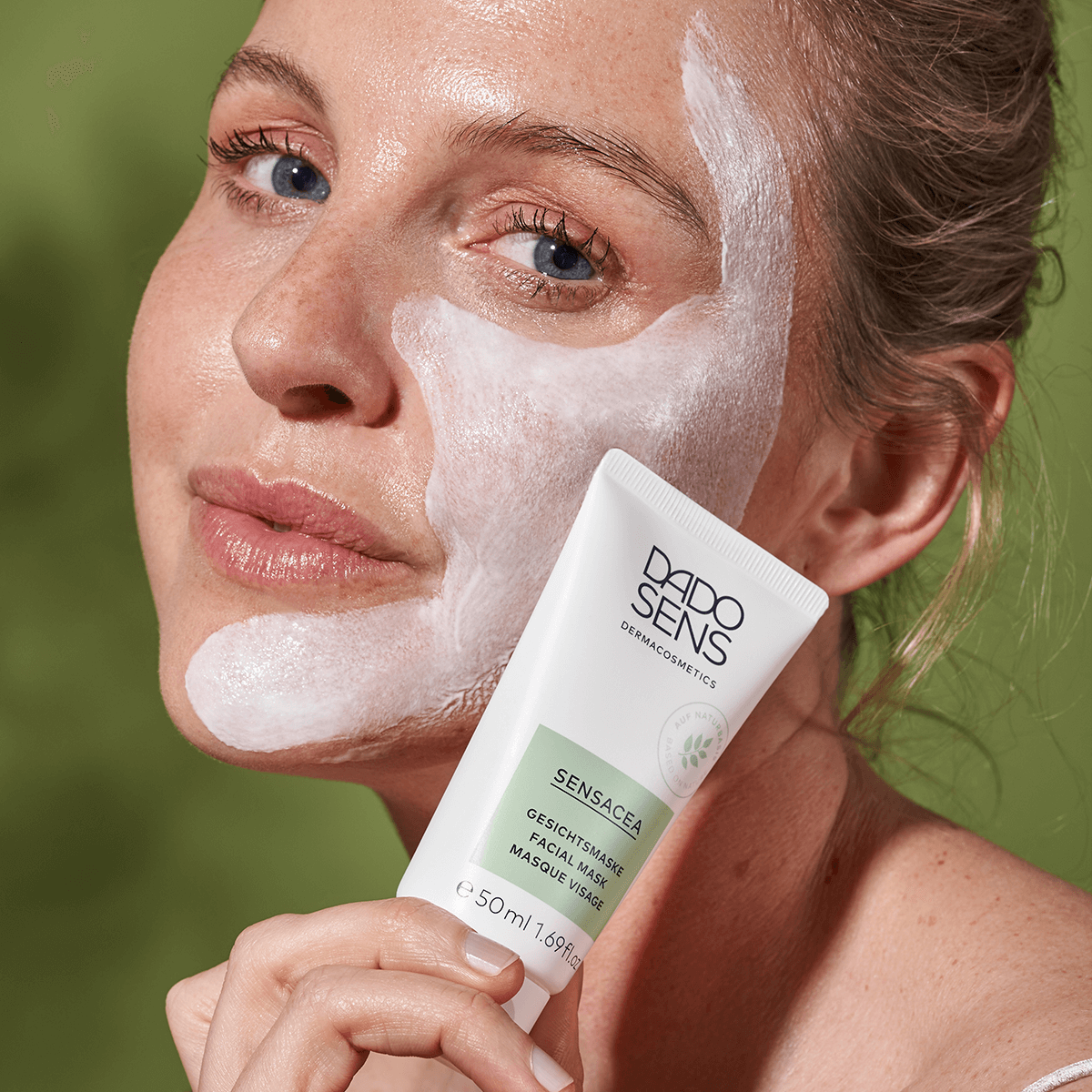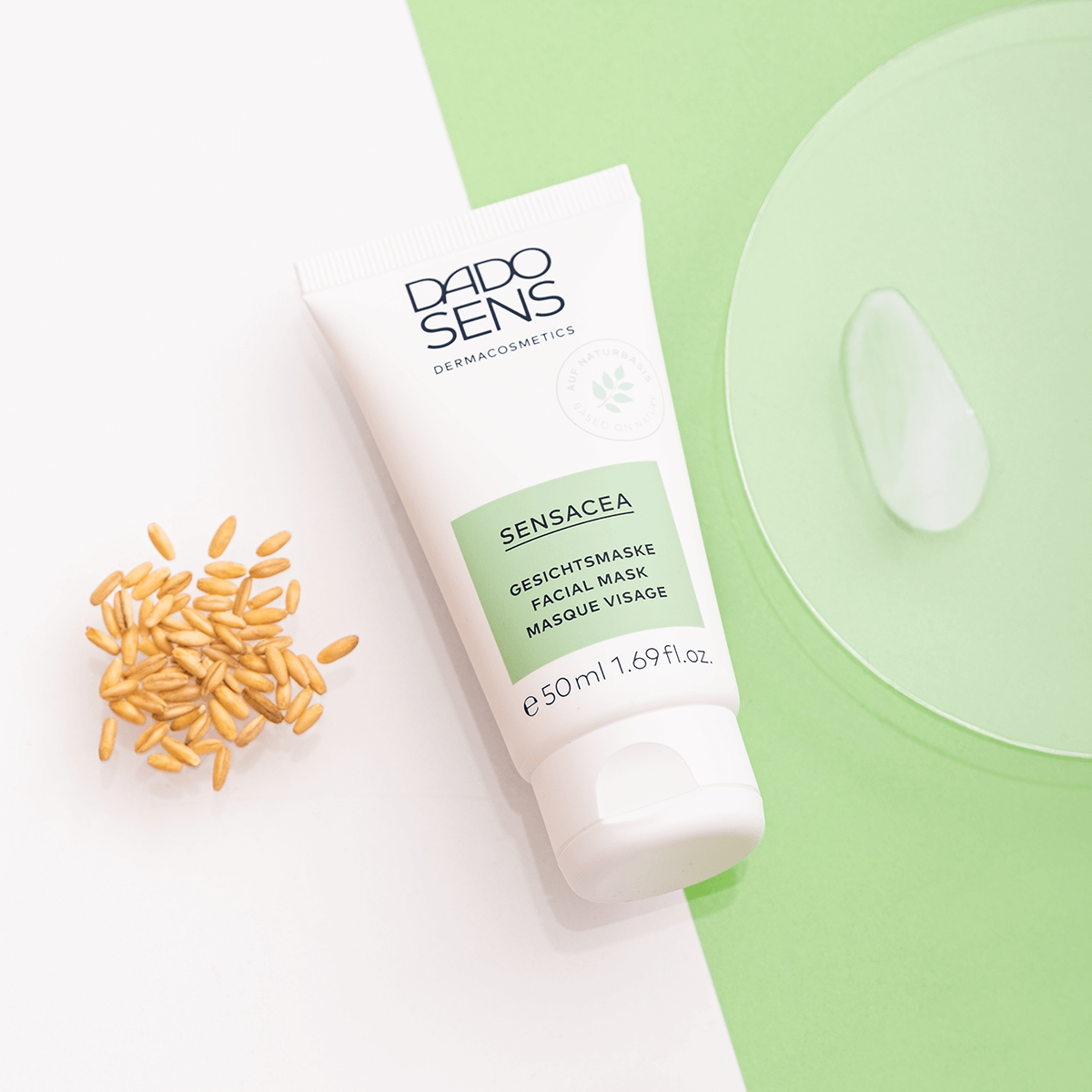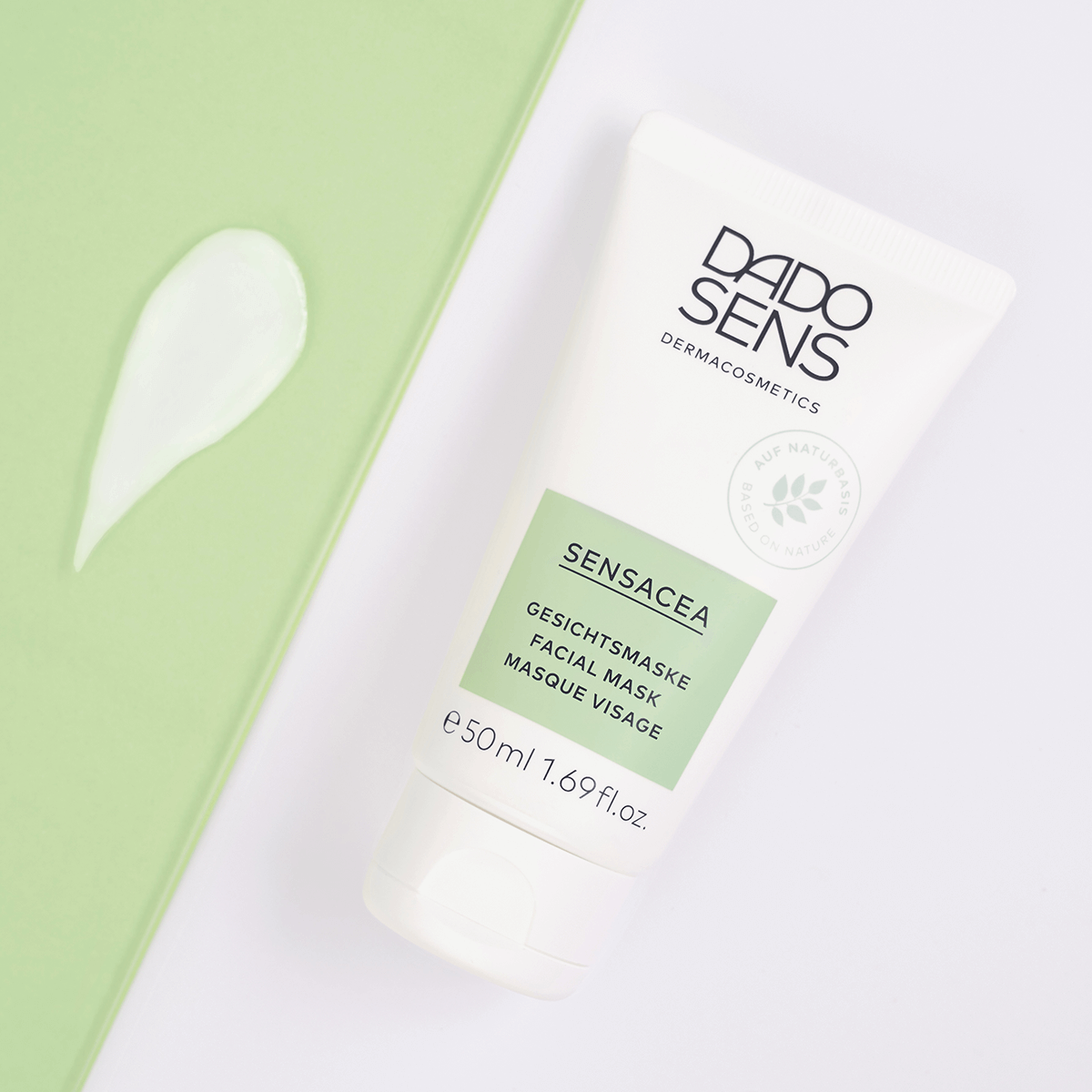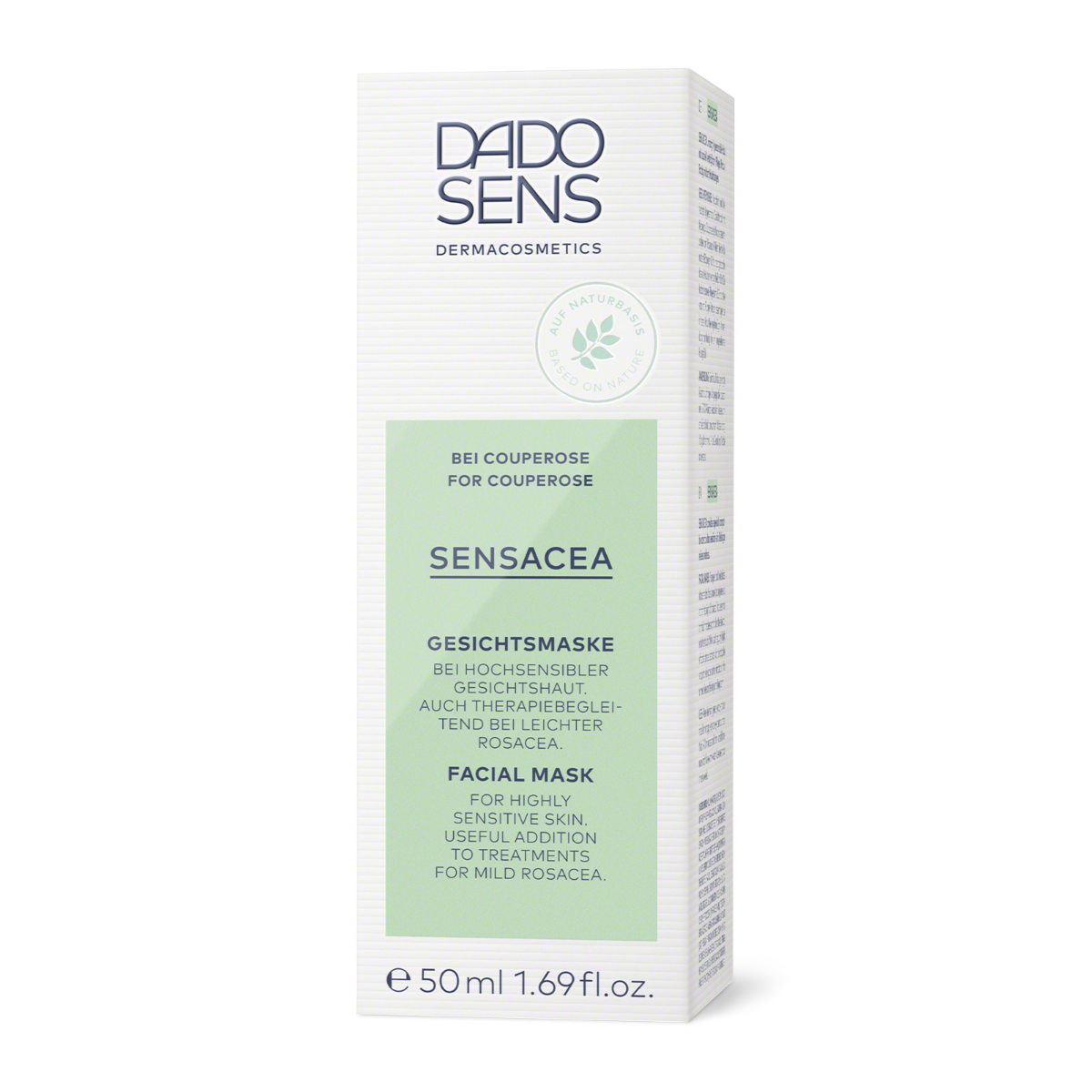 Useful addition to treatments for mild rosacea


For highly sensitive skin

Also suitable for neurodermatitis, psoriasis and dry skin


Relieves irritation and moisturizes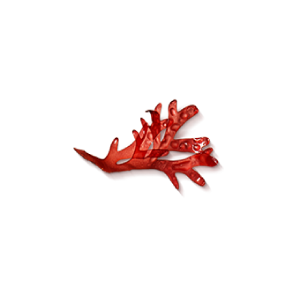 With purple-red algae
Purple-red algae is a micro-alga that can often be found in wetland areas. Its particular composition means it is an effective vascular toning agent and can therefore be used to reduce skin redness.
Pampers and moisturizes ultra sensitive faces prone to couperose up to the first signs of rosacea. Reduces minor to medium redness and makes the skin cooler to the touch. When used regularly, highly effective care substances licorice root, aloe vera, and red algae soothe irritated skin for a more pleasant feeling in the long term.
Dermatologically tested. Clinically confirmed.
The SENSACEA care series is non-irritating for skin prone to couperose or to initial signs of rosacea. With two exceptions, it had a very high acceptance rate.
Study details
23 women and 5 men with couperose or rosacea tested the SENSACEA care series over a period of 2 months.
of test subjects experienced an improvement in their rosacea scores.
of test subjects experienced relief of skin redness.
of test subjects confirmed more luminous skin quality.
of test subjects indicated an improvement in dermatological quality of life.
Tested and evaluated by consumers
The SENSACEA care series was tested and evaluated over a period of 3 weeks by 40 product testers. The test result is EXCELLENT. (Detailed test results only in German)
After cleansing, gently apply to your face. Do not apply to your eye contour area. Wait 5-10 minutes and then carefully remove with lukewarm water. Use one to two times a week.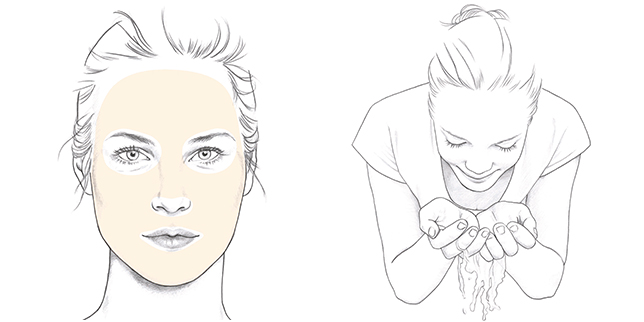 OUR PROMISE OF QUALITY:
CLEAN BEAUTY
BASED ON NATURE

We use high-quality ingredients form the world of plants to create non-irritating, highly effective cosmetic products.

NO ANIMAL EXTRACTS

We categorically reject the use of any ingredients obtained from animals. Many of our products contain absolutely no animal products.

NO PERFUMES

To treat sensitive skin gently, our care products are free from additive that can irritate the skin. They impress users with their natural fragrances.

NO COLORANTS

The focus is on naturalness, therefore our products do not require any artificial colour.

NO SILICONES

Our products also contain no plasticizers, so all those naturally nourishing substances actually reach your skin.

NO PARAFFINS

Our goal is to ensure that you have healthy skin. We do this by using plant-based oils and waxes.

NO PEGS (POLYETHYLENE GLYCOLS)

Emulsifiers are intended to improve the consistency of cosmetic products. Out natural ingredients are easy to apply even without PEG and feel good on the skin.

NO MICROPLASTICS

Plastics can be used in cosmetics in the form of exfoliating beads or as liquid plastics. Our products do not contain microplastics – neither in solid nor liquid form.

SKIN-COMPATIBILITY AND EFFICACY CONFIRMED

We work with recognized dermatological institutions and clinics to test all of our skin-care products.
DADO SENS SKINCARE LEXICON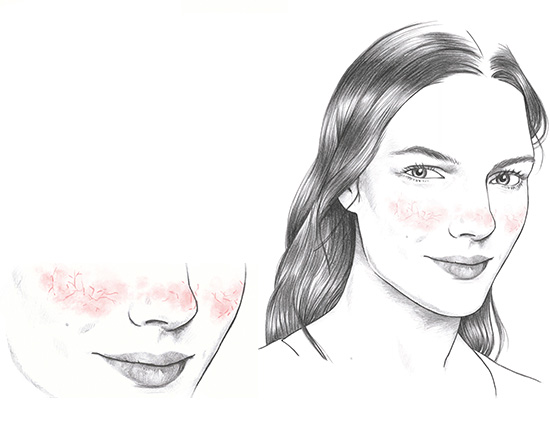 ROSACEA, COUPEROSE
DESCRIPTION This chronic, inflammatory skin condition comes in flare-ups and most commonly affects people with very fair skin. It can cause blood vessels to expand in the middle of the face, bumps (papules), pimples (pustules) and sudden areas of redness.
Triggering factors include sun exposure, hot and cold temperature fluctuations, emotional stress, alcohol, tea, hot spices, cosmetics that are too rich and hormonal fluctuations.
TIP Avoid chemical, physical and irritating stimuli. Consistently use a high-protection sunscreen.