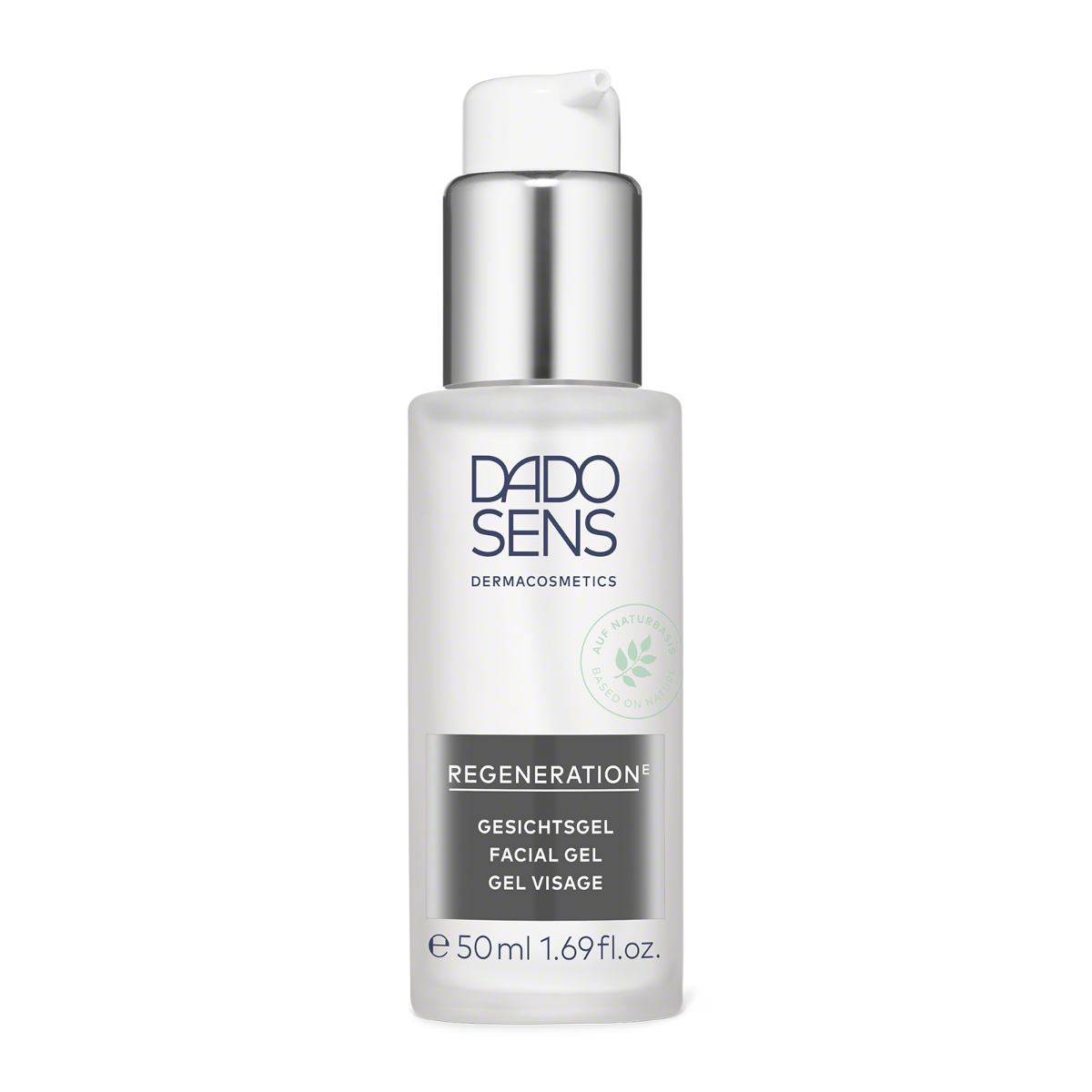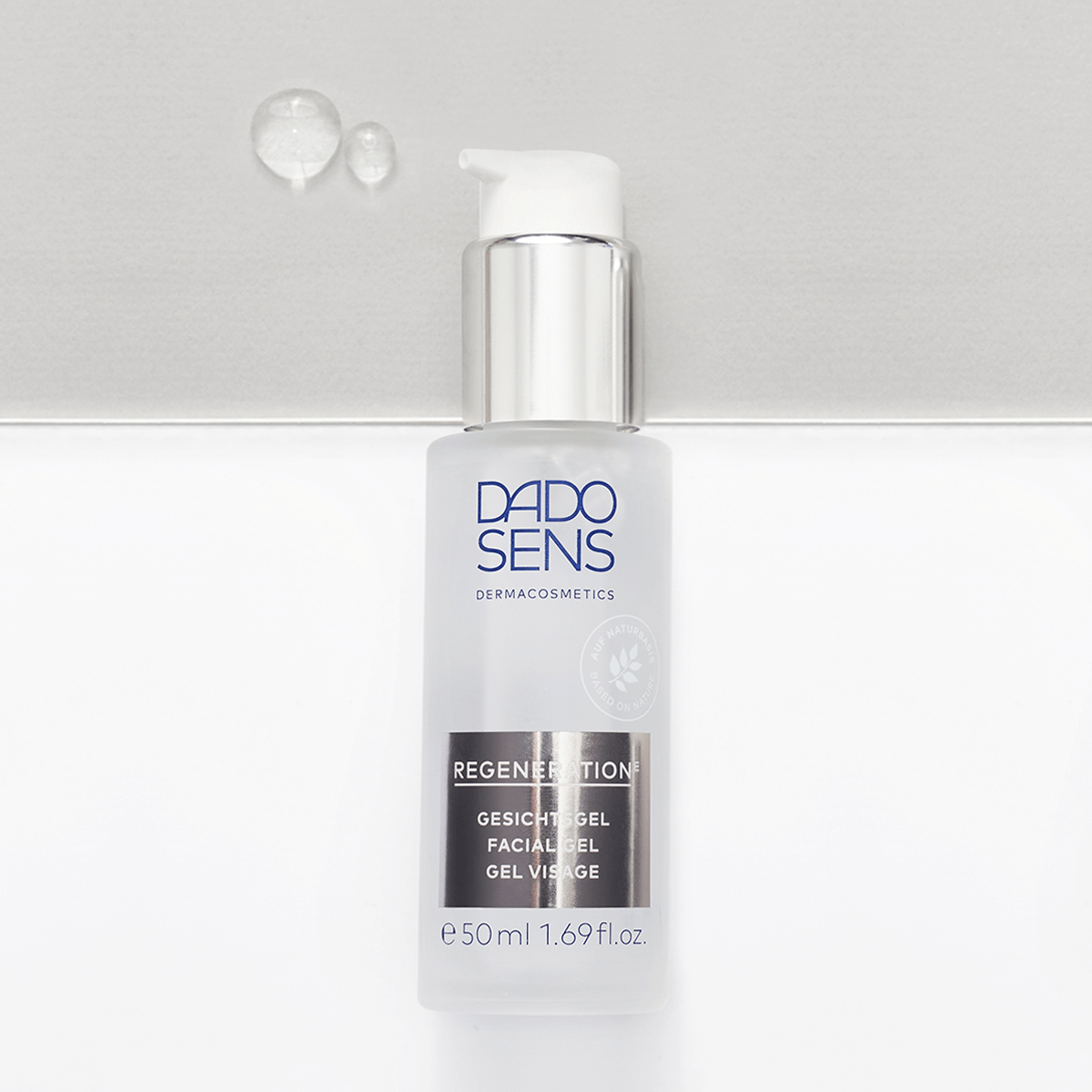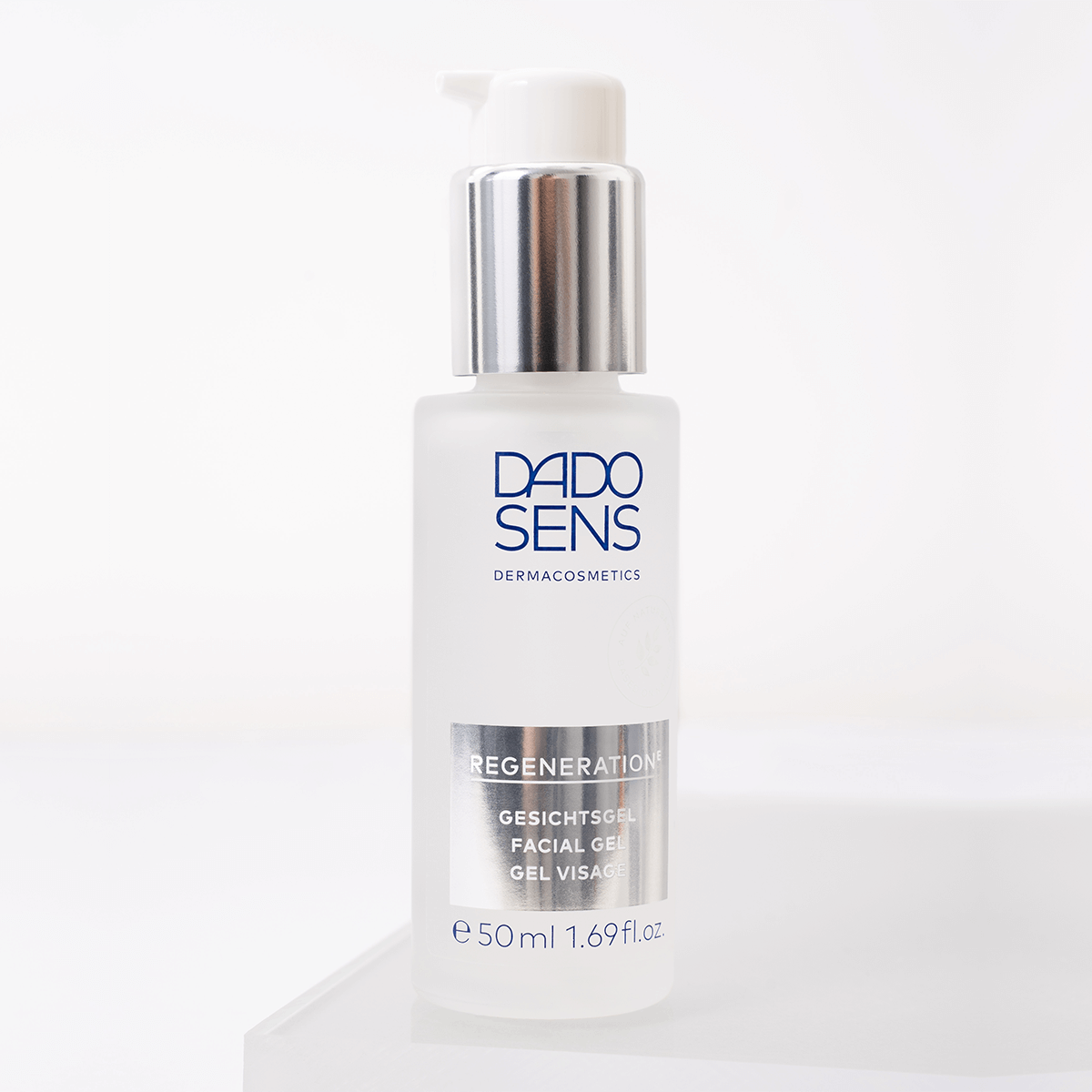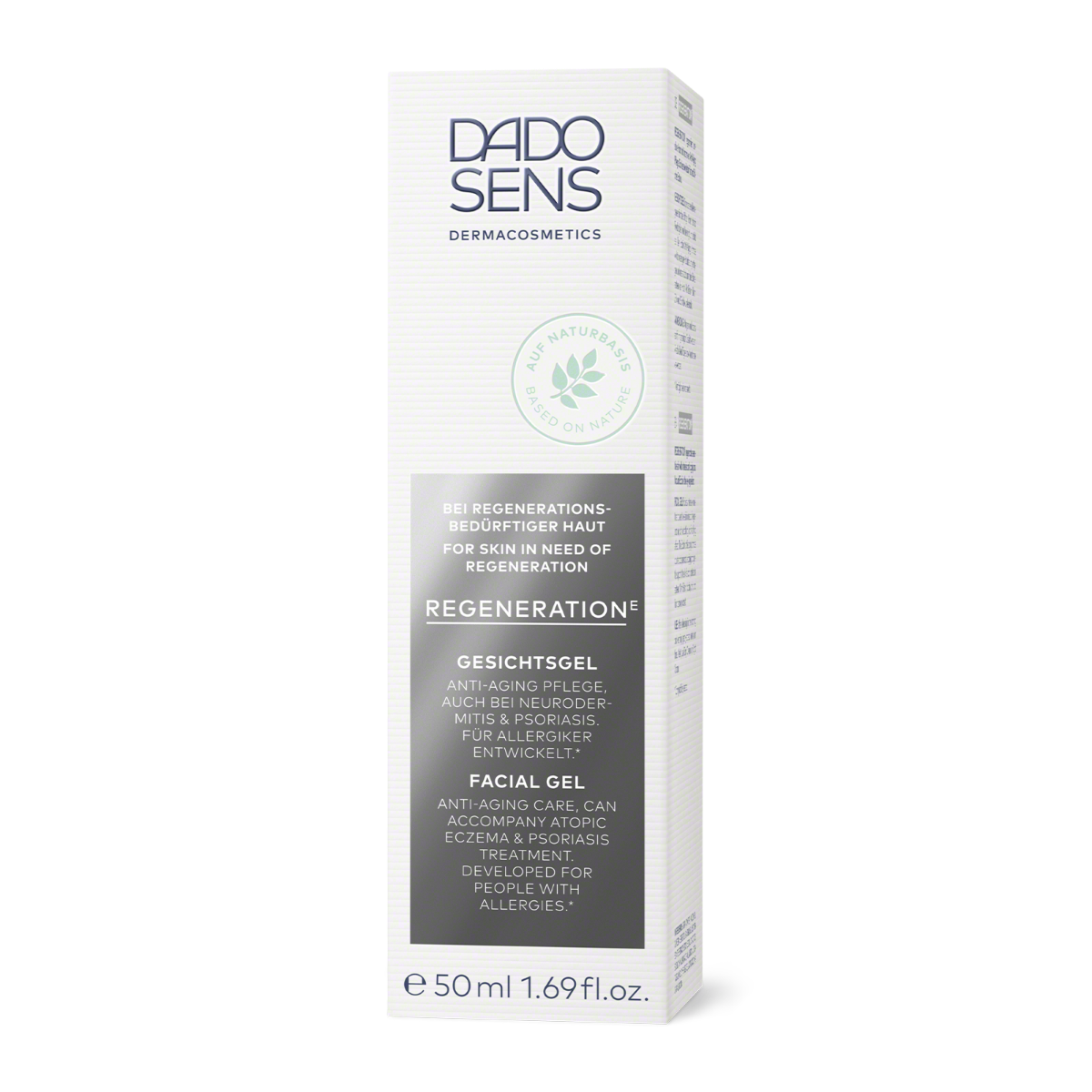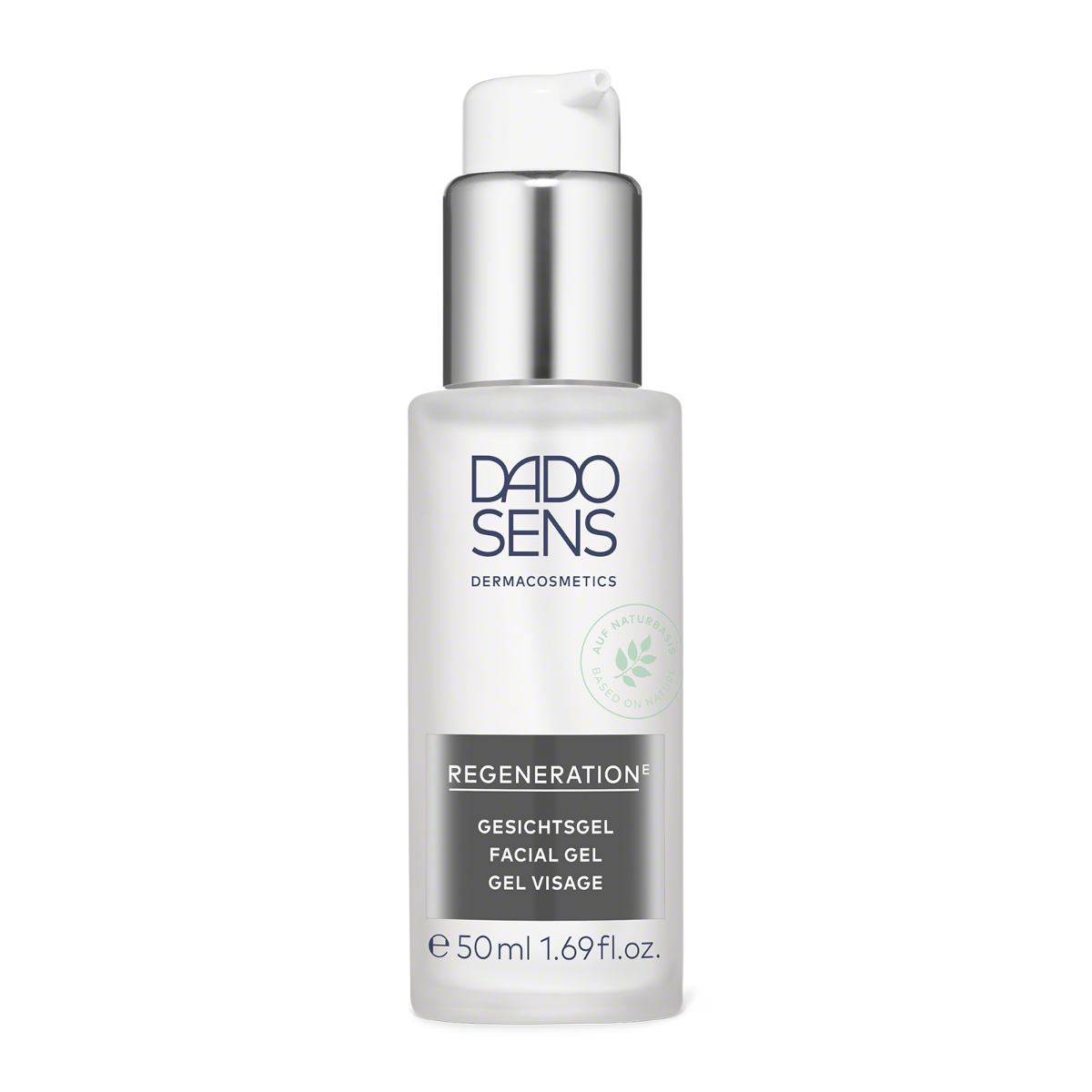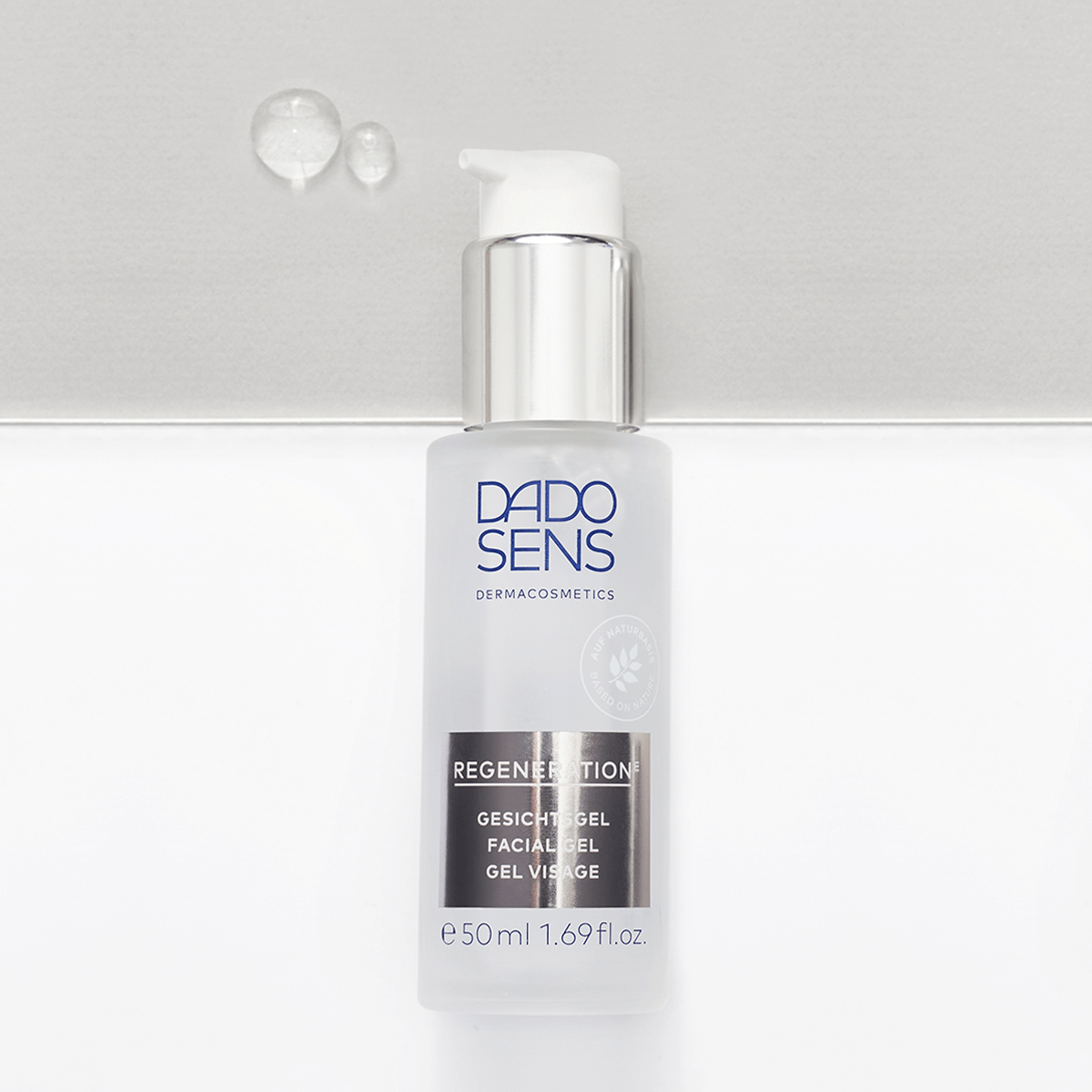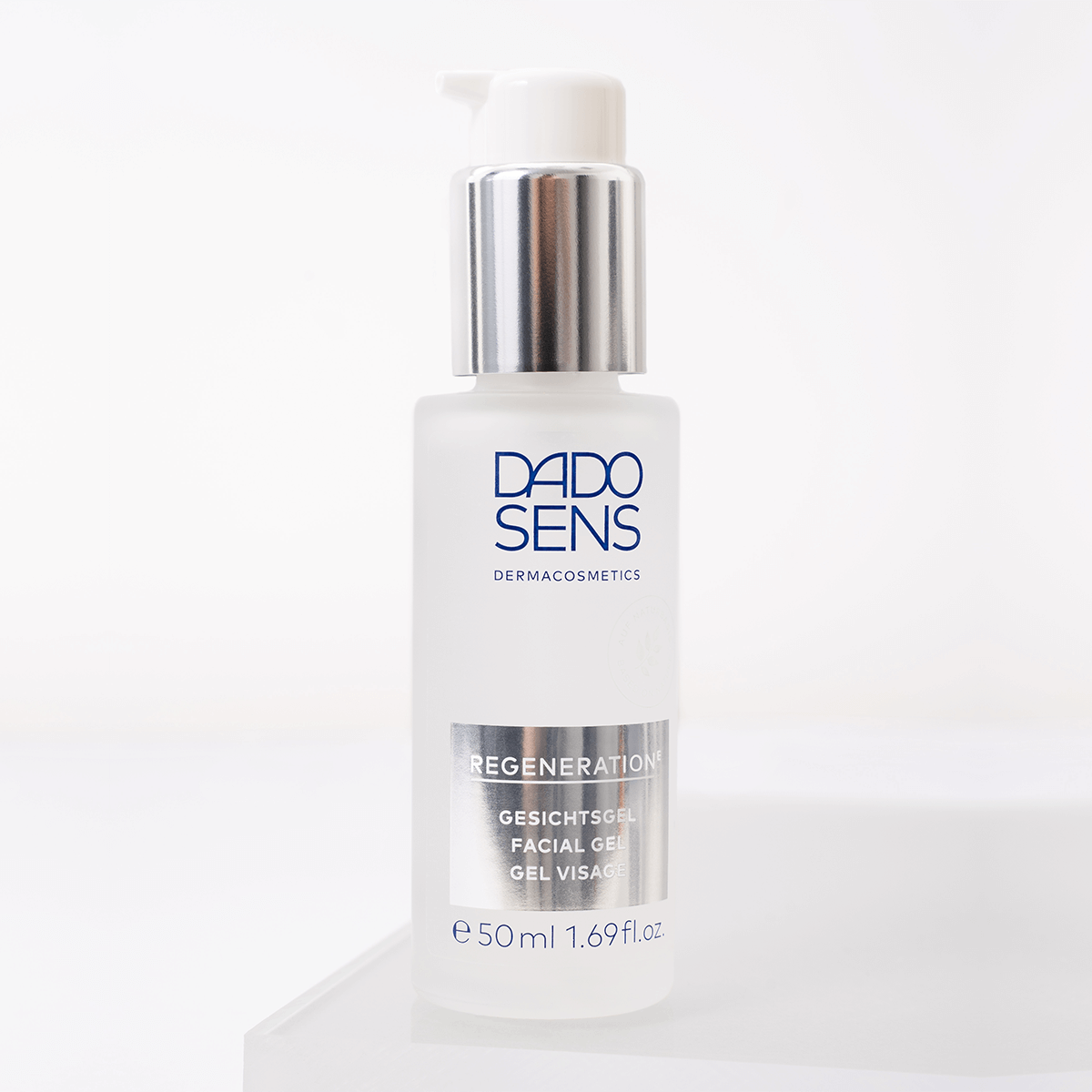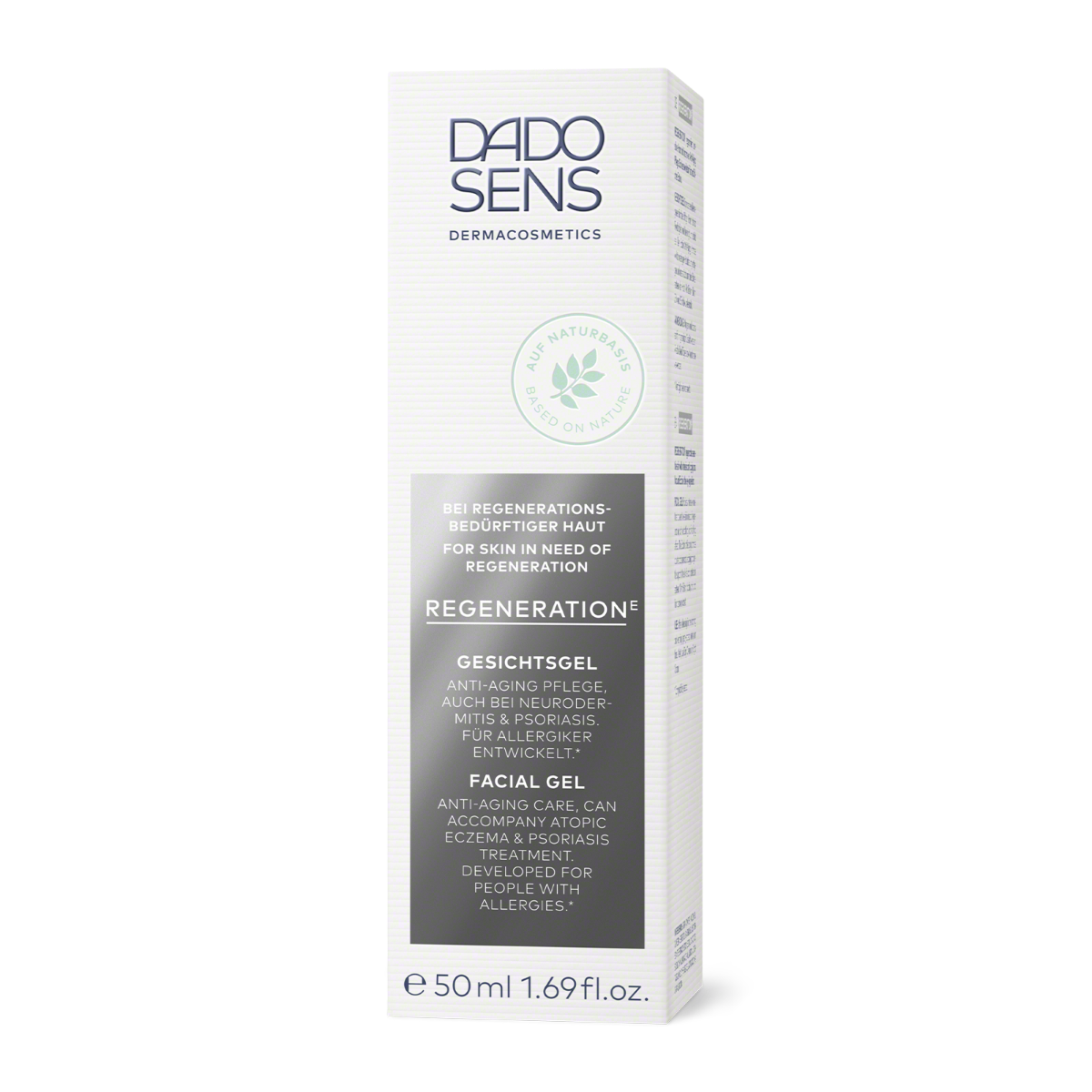 REGENERATION E
FACIAL GEL
For skin in need of regeneration
Anti-aging care, can accompany
atopic eczema & psoriasis
treatment


Developed for people with allergies
(compatibility tested)

Cooling, mild supplementary care
for rosacea


Firms skin on throat
or décolleté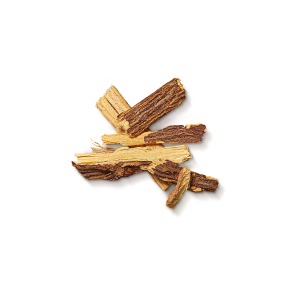 With licorice root
This active substance, derived from licorice root, nourishes sensitive skin, strengthens and relieves irritation.
Supports the regeneration of sensitive skin. Easyliance®-firmiing complex has a visible, instant effect on the skin and the moisturizing serum softens wrinkles. The formulation is free from oil and pampers the skin with an extra helping of moisture.
All ingredients
AQUA [WATER]
Deep spring water
BÖRLIND's own deep spring water comes from 166 meters below ground. It is characterized by its high level of purity and impeccable microbiological quality.
ALCOHOL
Pure undenatured ethyl alcohol, potable alcohol
Pure (undenatured) potable alcohol, derived from the fermentation of plants containing starch or sugar, is used as a solvent for extracts and active substances. It also has refreshing, vascular toning and preserving effects.
GLYCERIN
Glycerin
Glycerin, derived from vegetable oil, has a moisturizing effect.
SORBITOL
Sorbitol
Sorbitol, derived from plant starch, has a moisturizing effect and is also used as a base for powdered active substances from plants.
SMITHSONITE EXTRACT
Zinc-containing mineral extract
This zinciferous extract, obtained from mineral rock, has a regenerating effect and supports the skin's immune system.
XANTHAN GUM
Xanthan
Xanthan gum is obtained through fermentation from a plant substrate and is used as a natural gelling agent.
ECTOIN
Ectoin
The amino acid ectoin, sustainably obtained using biotechnology, is a protective molecule that microorganisms use to protect themselves from drying out due to heat, UV radiation and high salt concentrations. In cosmetics, ectoin has moisturizing, smoothing and firming effects. In addition, it protects against the negative consequences of UV radiation.
SODIUM LACTATE
Sodium salt of lactic acid
This lactic acid salt, derived through fermentation from plants, has a moisturizing effect. It occurs in human skin as a natural moisturizing factor (NMF).
SODIUM HYALURONATE
Sodium salt of hyaluronic acid
Vegan hyaluronic acid, sustainably obtained using biotechnology, has a very high water-binding capacity. It has moisturizing and smoothing effects.
ALLANTOIN
Allantoin
Allantoin occurs naturally in comfrey, black salsify and horse chestnuts. It relieves irritation and has a regenerating effect
DIPOTASSIUM GLYCYRRHIZATE
Potassium salt of glycyrrhizinic acid
This active substance, derived from licorice root, nourishes sensitive skin, strengthens and relieves irritation.
LACTIC ACID
Lactic acid
Lactic acid, derived from plants through fermentation, has a moisturizing effect. It is also an AHA (alpha hydroxy acid).
ARGININE
Arginine
Arginine is an amino acid. Amino acids are components of proteins and also occur in human skin as natural moisturizing factors (NMF). They maintain the skin's protective acid mantle layer and bind moisture.
BIOTIN
Biotin/vit. B7/vit.H
Vitamin B improves the structure of skin and hair.
Dermatologically tested. Clinically confirmed.
The REGENERATION E care series supports skin in transition and can also be used as a complement to therapeutic care for atopic eczema and psoriasis. Wrinkles are softened; the skin is smoothed and firmed.
Study details
20 clinically healthy women between the ages of 35 and 60, including 4 with atopic eczema and 6 with fragrance allergies, tested the REGENERATION E care series with two applications a day over a period of 4 weeks.
Tested and evaluated by consumers
The REGENERATION E care series was tested and evaluated over a period of 3 weeks by 42 product testers. The test result is EXCELLENT. (Detailed test results only in German)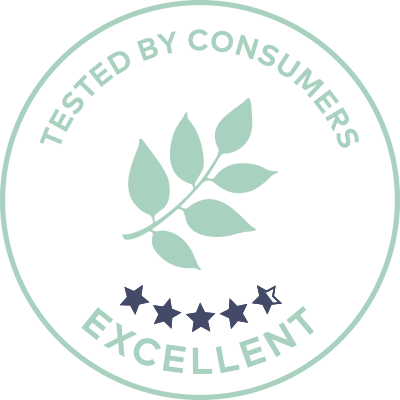 After cleansing in the morning and evening, gently spread onto your face. Next, use Day Cream or Night Cream.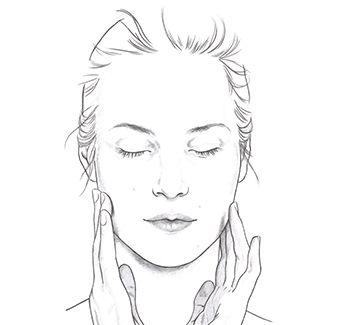 OUR PROMISE OF QUALITY:
CLEAN BEAUTY
BASED ON NATURE

We use high-quality ingredients from the world of plants to create non-irritating, highly effective cosmetic products.

NO ANIMAL EXTRACTS

We categorically reject the use of any ingredients obtained from animals. Many of our products contain absolutely no animal products.

NO PERFUMES

To treat sensitive skin gently, our care products are free from additive that can irritate the skin. They impress users with their natural fragrances.

NO COLORANTS

The focus is on naturalness, therefore our products do not require any artificial colour.

NO SILICONES

Our products also contain no plasticizers, so all those naturally nourishing substances actually reach your skin.

NO PARAFFINS

Our goal is to ensure that you have healthy skin. We do this by using plant-based oils and waxes.

NO PEGS

Emulsifiers are intended to improve the consistency of cosmetic products. Out natural ingredients are easy to apply even without PEG and feel good on the skin. 

NO MICROPLASTICS

Plastics can be used in cosmetics in the form of exfoliating beads or as liquid plastics. Our products do not contain microplastics – neither in solid nor liquid form.

SKIN-COMPATIBILITY AND EFFICACY CONFIRMED

We work with recognized dermatological institutions and clinics to test all of our skin-care products.
DADO SENS SKINCARE LEXICON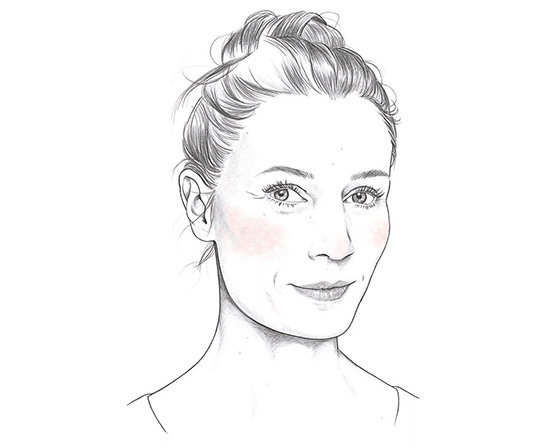 SENSITIVE MATURE SKIN
DESCRIPTION Because sensitive skin begins to age prematurely – as early as in the mid-20s – it is very important to use effective anti-aging skincare early on. Particularly sensitive skin produces less collagen and elastin at an earlier stage. Without these supporting fibers, the skin becomes thinner and is not as vital or resistant. The skin's natural barrier is weakened.
When caring for sensitive mature skin, it is worth considering ingredients such as ectoin, biotin, hyaluronic acid, panthenol, bisabolol, vitamins as well as rich vegetable oils and waxes.
TIP The skin around the eyes ages rapidly because it is five times thinner than the rest of the face. It is advisable to use a soothing anti-aging eye cream that is specifically for sensitive skin.