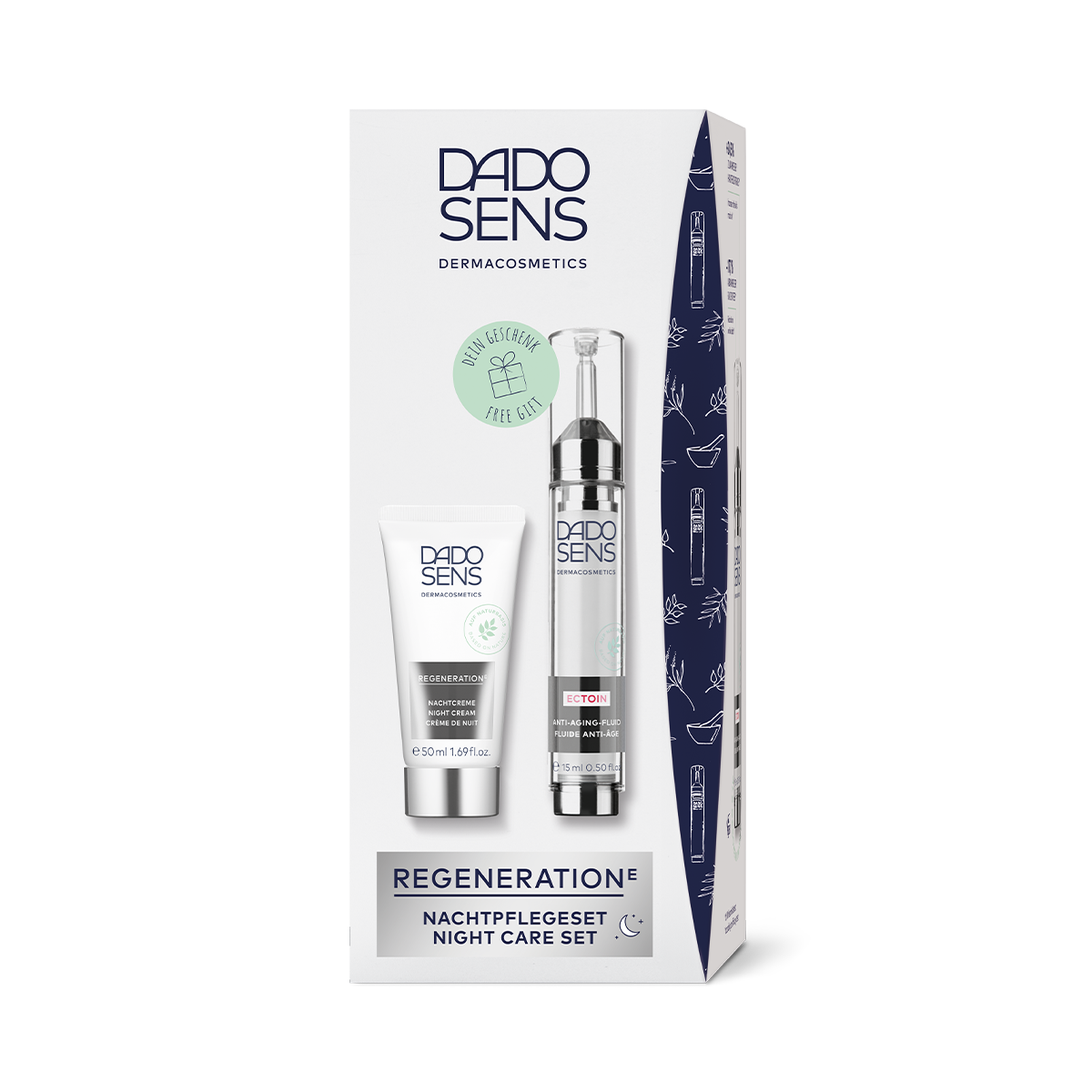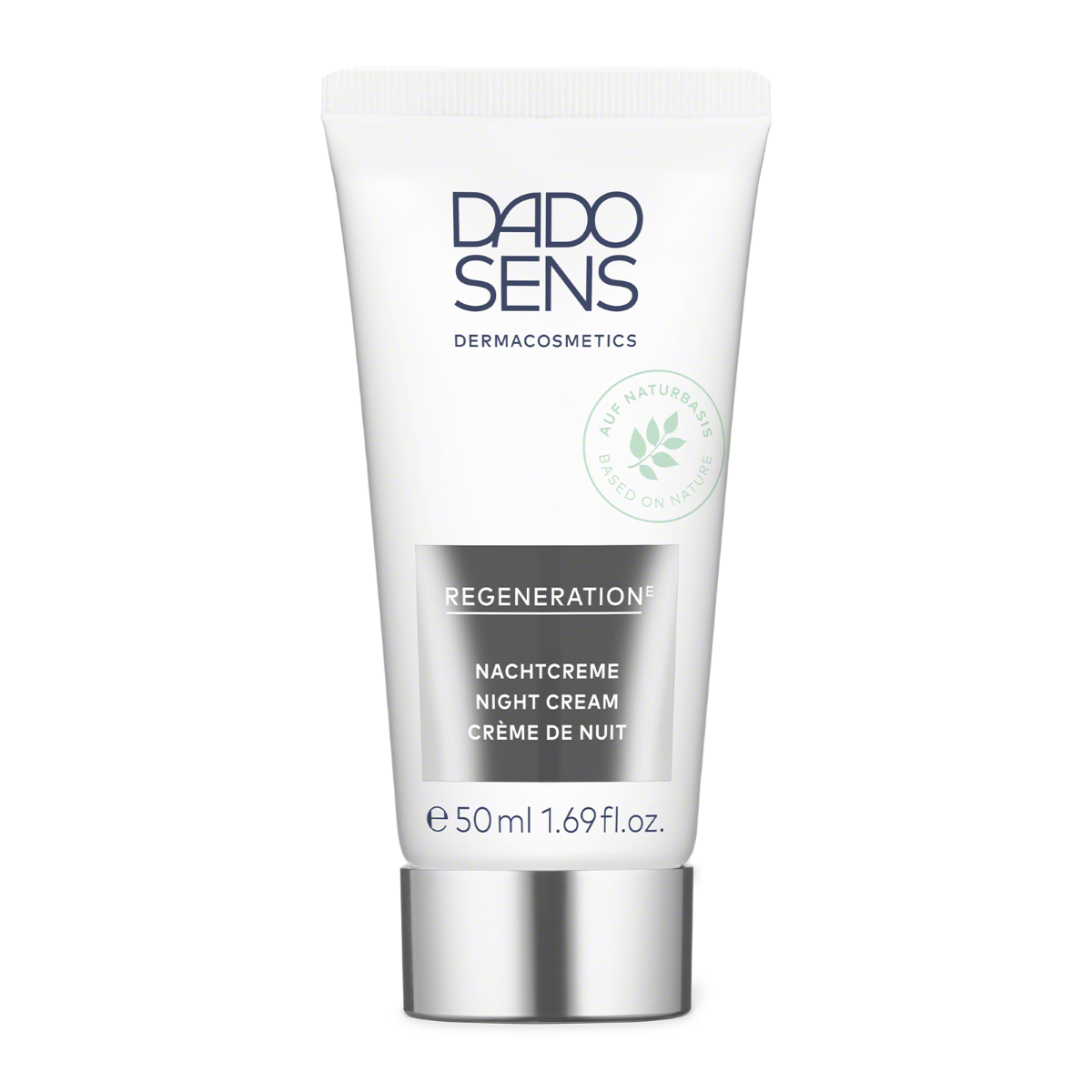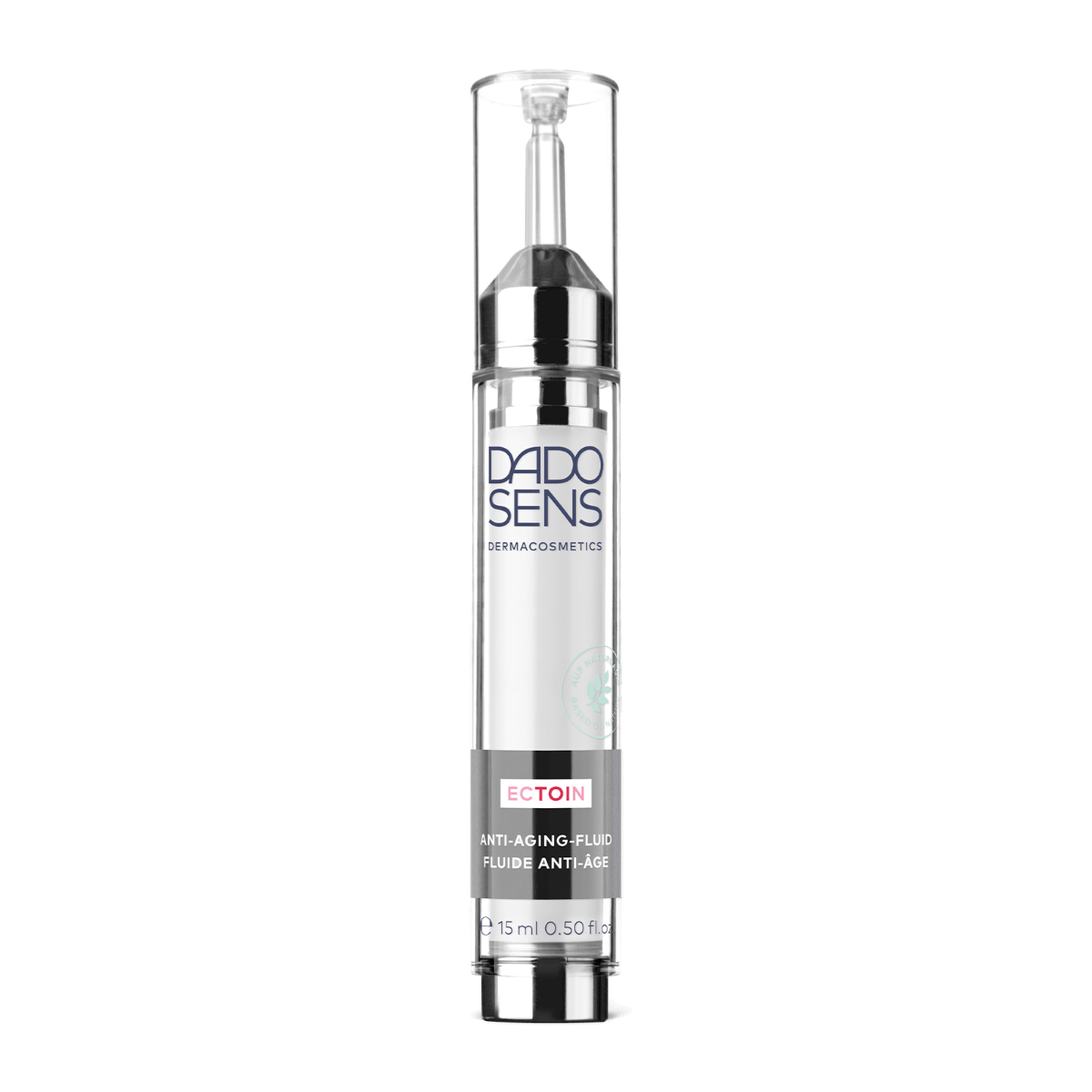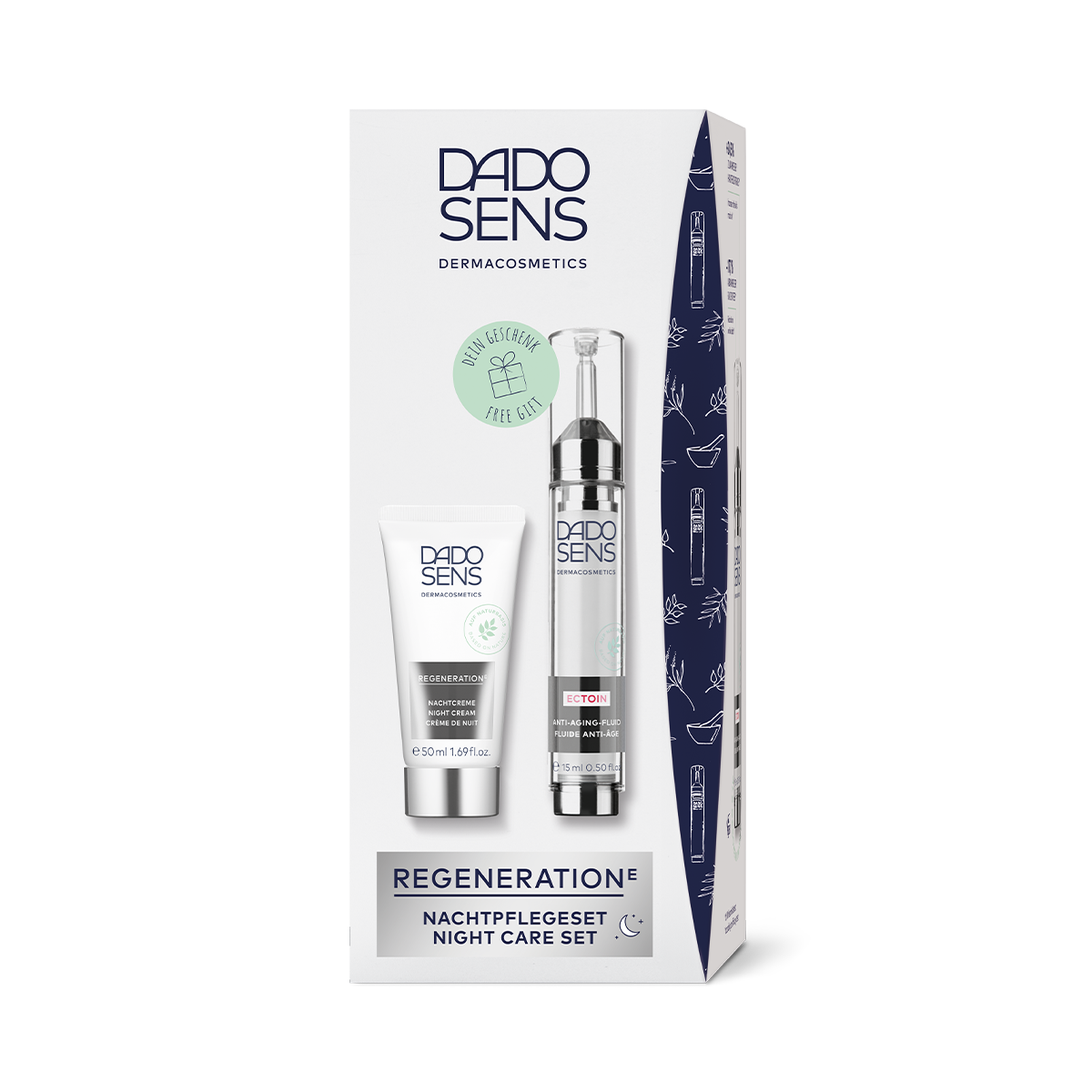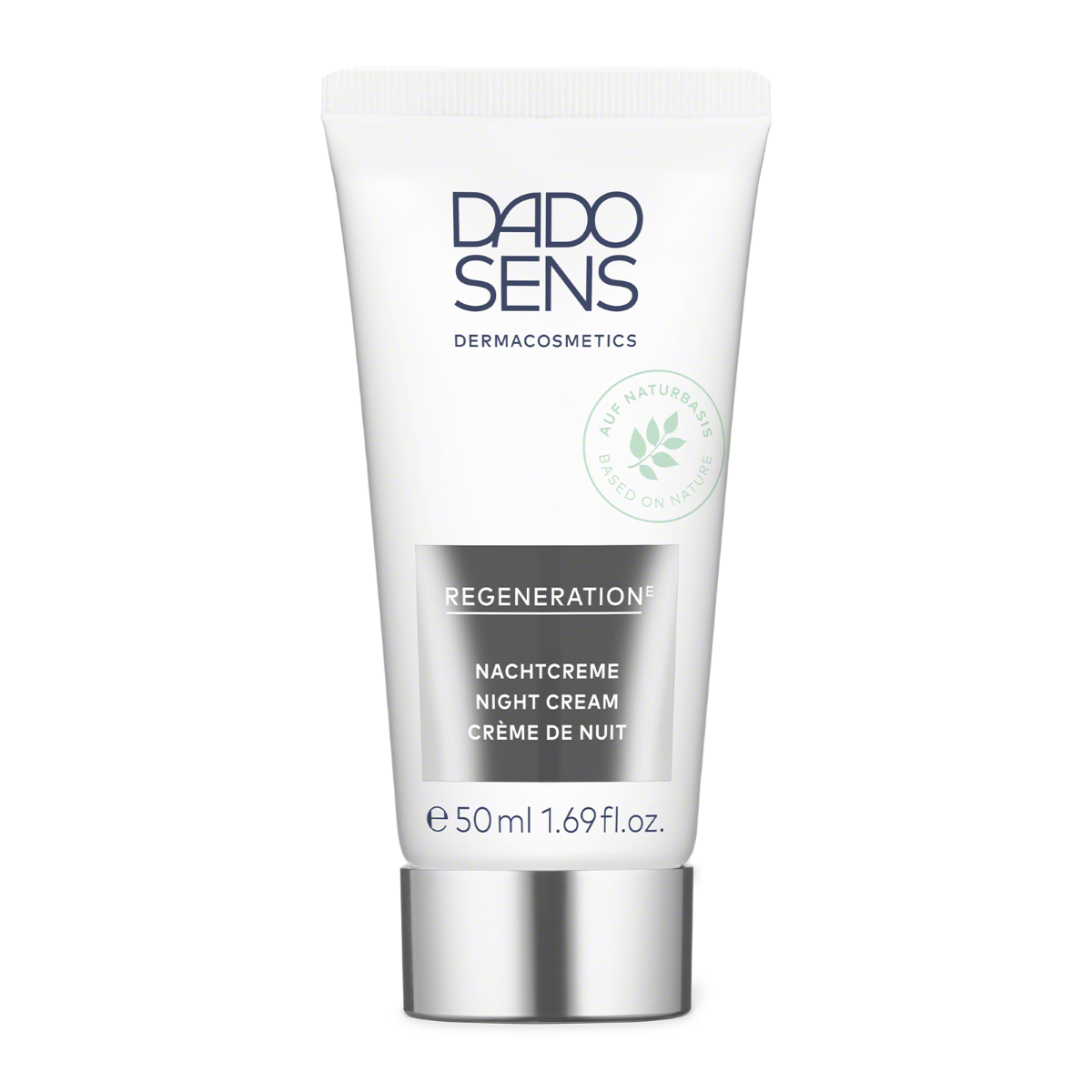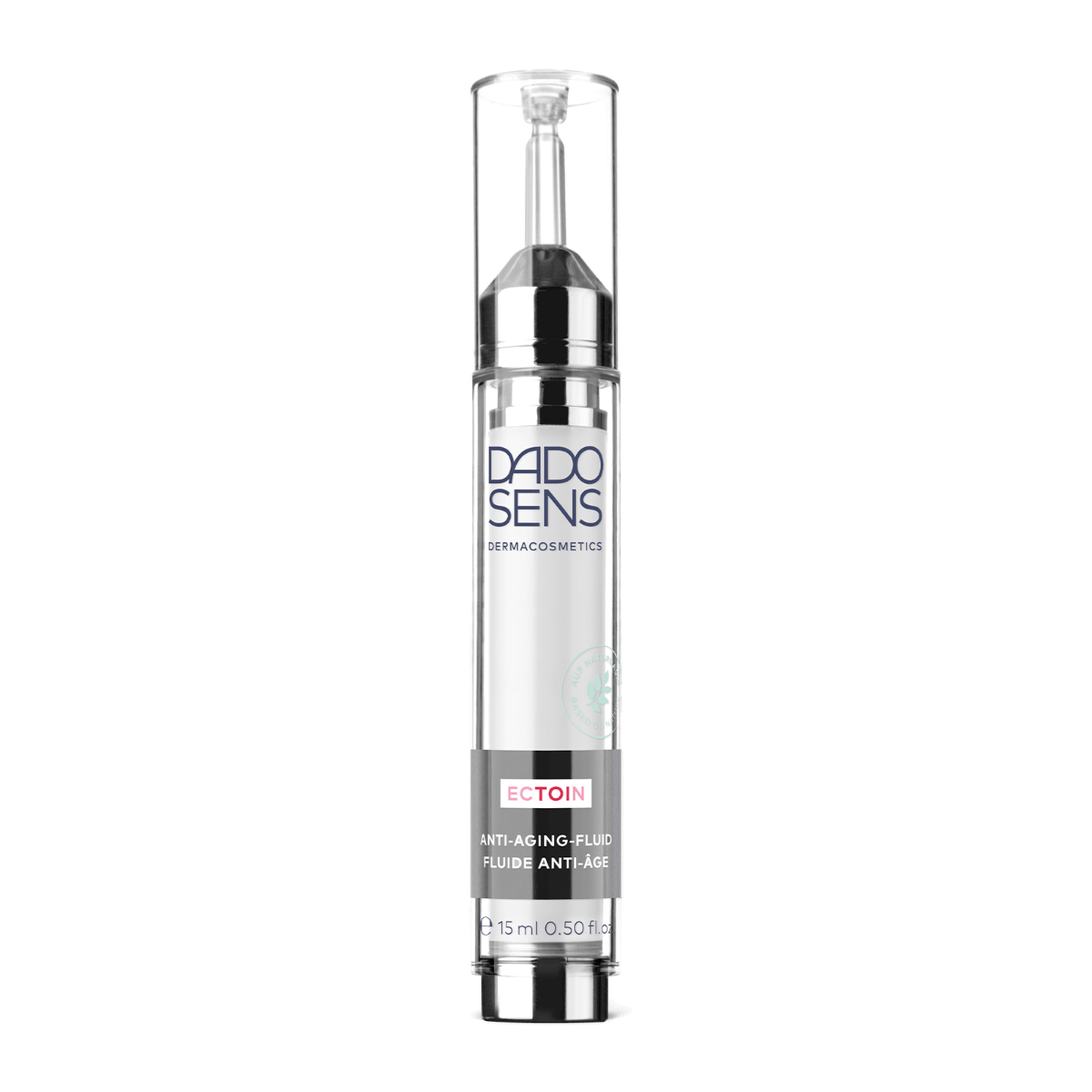 For skin in need of regeneration
Anti-aging care, can accompany
atopic eczema & psoriasis
treatment


Developed for people with allergies
(compatibility tested)

Fragrance-free, especially gentle
nighttime skin care


Intensive Body Oil fortifies the
skin's natural barrier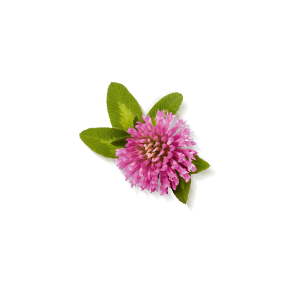 Intensive Body Oil fortifies the skin's natural barrier With red clover
Red clover extract has antioxidant and regenerating effects. Contributes to skin density, smooths and firms.
REGENERATION E NIGHT CARE SET
REGENERATION E regenerates sensitive skin with intensive anti-aging care. Natural Ectoin is the key ingredient.
NIGHT CREAM 50 ml: Provides welcome moisture to sensitive skin and softens wrinkles. Soothes and supports a radiantly fresh look. Encourages skin regeneration during the night. Gently counteracts premature aging and supports the skin's own protection system. With Ectoin anti-aging complex, biotin, and licorice root extract.
ECTOIN ANTI-AGING-FLUID 15 ml as a GIFT: Provides intensive moisture. Softens wrinkles in sensitive skin and skin in need of regeneration. Fortifies the skin's natural protection. Supports skin cells' natural vitality. Ideal complement to therapeutic care for people with allergies, atopic eczema, psoriasis, rosacea, or adult acne. With Ectoin, ceramides, and isoflavones.
Listing the ingredients in accordance with INCI (the International Nomenclature of Cosmetic Ingredients) allows a uniform, language-independent declaration of ingredients throughout Europe. Please see the list above for an explanation of the INCIs. You can find the ingredients in the list of products on regular sale.
Dermatologically tested. Clinically confirmed.
The REGENERATION E care series supports skin in transition and can also be used as a complement to therapeutic care for atopic eczema and psoriasis. Wrinkles are softened; the skin is smoothed and firmed.
Study details
20 clinically healthy women between the ages of 35 and 60, including 4 with atopic eczema and 6 with fragrance allergies, tested the REGENERATION E care series with two applications a day over a period of 4 weeks.
Tested and evaluated by consumers
The REGENERATION E care series was tested and evaluated over a period of 3 weeks by 42 product testers. The test result is EXCELLENT. (Detailed test results only in German)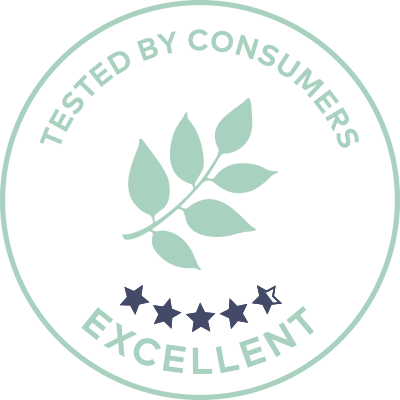 REGENERATIONE Night Cream:
After cleansing in the evening, gently and evenly apply to your face.
ECTOIN ANTI-AGING-FLUID:
After cleansing in the morning and evening, gently and evenly apply to your face.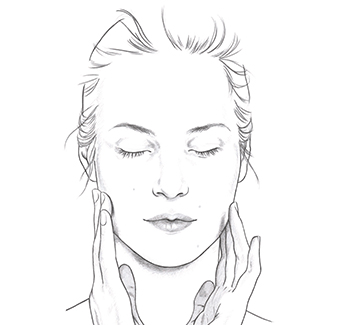 OUR PROMISE OF QUALITY:
CLEAN BEAUTY
BASED ON NATURE

We use high-quality ingredients from the world of plants to create non-irritating, highly effective cosmetic products.

NO ANIMAL EXTRACTS

We categorically reject the use of any ingredients obtained from animals. Many of our products contain absolutely no animal products.

NO PERFUMES

To treat sensitive skin gently, our care products are free from additive that can irritate the skin. They impress users with their natural fragrances.

NO SILICONES

Our products also contain no plasticizers, so all those naturally nourishing substances actually reach your skin.

NO PARAFFINS

Our goal is to ensure that you have healthy skin. We do this by using plant-based oils and waxes.

NO PEGS

Emulsifiers are intended to improve the consistency of cosmetic products. Out natural ingredients are easy to apply even without PEG and feel good on the skin. 

NO MICROPLASTICS

Plastics can be used in cosmetics in the form of exfoliating beads or as liquid plastics. Our products do not contain microplastics – neither in solid nor liquid form.

SKIN-COMPATIBILITY AND EFFICACY CONFIRMED

We work with recognized dermatological institutions and clinics to test all of our skin-care products.
DADO SENS SKINCARE LEXICON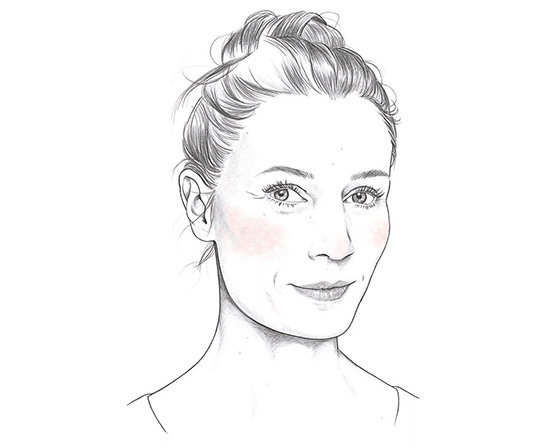 SENSITIVE MATURE SKIN
DESCRIPTION Because sensitive skin begins to age prematurely – as early as in the mid-20s – it is very important to use effective anti-aging skincare early on. Particularly sensitive skin produces less collagen and elastin at an earlier stage. Without these supporting fibers, the skin becomes thinner and is not as vital or resistant. The skin's natural barrier is weakened.
When caring for sensitive mature skin, it is worth considering ingredients such as ectoin, biotin, hyaluronic acid, panthenol, bisabolol, vitamins as well as rich vegetable oils and waxes.
TIP The skin around the eyes ages rapidly because it is five times thinner than the rest of the face. It is advisable to use a soothing anti-aging eye cream that is specifically for sensitive skin.